Youth Gun Violence: What is happening and what can we do to prevent tragic losses? Doing Our Part: Safeguarding Our Youth
Tuesday, October 27, 2020
•
9 Cheshvan 5781
4:00 PM - 5:15 PM
Zoom link provided upon registration
Youth gun deaths have been surging in the Metro area over the last few years. The members of Havurah B'kavod Jose Diaz, encourage you to learn more about this tragic issue and find out what we can do to prevent and reduce these terrible losses at a series of Zoom meetings sponsored by Colorado Faith Communities United to End Gun Violence (CFCU).
Doing Our Part: Safeguarding Our Youth
Tuesday, October 27, 4:00 - 5:15 pm

Attendees will learn about action plans currently being developed in affected cities to prevent and reduce youth violence, followed by break-outs to identify where CFCU congregations have the capacity to help.
REGISTRATION:
Please RSVP to soakes1219@gmail.com with your name and congregational or organizational affiliation.
Zoom access information will be provided to to participants prior to the program.
Young people are being shot, killed and injured at an alarming rate in the Denver Metro area:
Eight teenagers were shot and killed in Denver last year. Teenagers accounted for 13% of all homicide victims in 2019, up from 4% just five years ago.
Four 16-year-old boys and a 17-year-old boy were shot and killed in Aurora in 2019 during an increase in fatal youth shootings that left as many children dead in the city as in the previous three years combined, https://www.denverpost.com/2020/02/16/denver-aurora-youth-gun-violence-2019/

What exactly is happening and most importantly, what can we do to help prevent and reduce these tragic losses?

Colorado Faith Communities United to End Gun Violence (CFCU) will host two Zoom meetings to inform our members about this issue and learn where help is needed as the basis for determining how CFCU members can be supportive.
Share Print Save To My Calendar
Sat, October 24 2020
6 Cheshvan 5781
It's Easy as Pie to Log into your Account
Need to create a login for your account? Forgot your password or need to reset it? Access your account, pay your membership, use our online directory by clicking here!
Recognitions and Milestones
We thank all of our donors for their generosity. Making a gift of any size to B'nai Havurah is a meaningful way to recognize a yahrzeit, birthday, anniversary, B'nai Mitzvah, and more!
Stay tuned for listings of our
2020 Donors!
.
What's Nu
at B'nai Havurah
Enter your email address above if you would like to receive our weekly e-newsletter, "What's Nu" and news of upcoming events and services.
Sponsor an Oneg Shabbat at B'nai Havurah!
Consider Sponsoring an Oneg Shabbat to Mark a Special Occasion

If you would like to sponsor a kiddush in memory of a loved one or to celebrate a joyous occasion such as an anniversary or birthday please contact the office at 303-388-4441. We accommodate all budgets and are most grateful for your support.
B'nai Library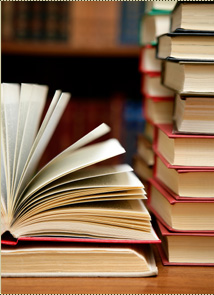 Please visit the Bnai Havurah Library on-line!
The library is open whenever B'nai Havurah is open. We have an excellent collection of books and videos - available for check out! More information.
Sat, October 24 2020 6 Cheshvan 5781