The Elul Top Thirty: A soundtrack for the season
Send us the soundtrack that best captures the spirit of the month FOR YOU and we'll send you a YouTube song each day of the 30 days of Elul. Respond by August 27!
S'lichot with Judaism Your Way, chanting, prayer, meditation, dessert:
Saturday, September 21, 7:30 - 10:00 pm
FREE Youth Programming and Babysitting for families with children registered in our Youth Education Program (YEP). Register by September 27, please.
Youth Programming and Babysitting for families not enrolled in our Youth Education Program (YEP). Register by September 27, please.
Welcome to B'nai Havurah in Denver, Colorado!
We are an inclusive, participatory Jewish Reconstructionist community (Kehillah) that is passionately committed to experiencing Judaism by infusing tradition with renewed meaning in a contemporary American context. We do this through study (Torah), worship and joyous practice (Avodah), social justice (Tikkun Olam), acts of kindness (Gemilut Hasidim) and connection with the Jewish People (Am Israel).
At B'nai Havurah I discovered a welcoming, sincere group of individuals all wrestling with life's most significant questions while helping make the world a more joyful, just and peaceful place. People from all walks of life seem to have found their way to B'nai Havurah, and for so many of us, it has become a new form of family. We may look different from one another, we may have come to this place from different paths, but in each other, we've found a community where we're free to explore Judaism in all its nuances and complexity. -B'nai Havurah member
Not Just Icing on the Cake! 2019 The Other Half
Your donation to our annual campaign represents a vital portion of our annual budget. Dues alone cover only about 50% of our annual expenses.
We ask that all of members and friends of B'nai Havurah support our community with a gift to our annual fund. No gift is too small!
Please go here to donate online or call our office at 303-388-4441. Payments may be divided into multiple months through 2019.
Do you wonder where B'nai Havurah will be 50 years from now?
Become a B'nai Chai Legacy Member!
Including B'nai Havurah with a gift in your will, trust, retirement account, or life insurance policy is a lasting show of support.
Help ensure that our Reconstructionist legacy continues for our children and our children's children. Help guarantee that all we have inherited and all we have built will continue to enrich our community for generations to come.
B'nai Havurah is a participating agency in Live On/Build Your Legacy, an initiative of Rose Community Foundation and the Grinspoon Foundation. As a participating agency, we are eligible for grant money when new donors join the society and existing members provide additional details about their bequests.
To become a B'nai Chai Legacy member, download the Declaration of Commitment form or contact executive director Becky Epstein at 303-388-4441 ext. 15 or exec@bnaihavurah.org.
If you have already included a gift to B'nai Havurah in your planned giving, please let us know as well! For more information, please go here.
Growing Where We're Planted
Click here or on the logo below to learn more about our process to grow where we're planted!
Click here for
February 2019 Facility Task Force Member Communication
and
Design Workshop Registration

Need a Ride? Offer a Ride?

It's easy to provide a ride and get a ride to a B'nai Havurah event. Click here to learn how.
It's Easy as Pie to Log into your Account
Need to create a login for your account? Forgot your password or need to reset it? Access your account, pay your membership, use our online directory by clicking here!
Recognitions and Milestones
We thank all of our donors for their generosity. Making a gift of any size to B'nai Havurah is a meaningful way to recognize a yahrzeit, birthday, anniversary, B'nai Mitzvah, and more!
Please log in and click here to view our 2018 donors, donations, and milestones.
Please log in and click here to view our 2017 donors, donations, and milestones.
What's Nu
at B'nai Havurah
Enter your email address above if you would like to receive our weekly e-newsletter, "What's Nu" and news of upcoming events and services.
Sponsor an Oneg Shabbat at B'nai Havurah!
Consider Sponsoring an Oneg Shabbat to Mark a Special Occasion

If you would like to sponsor a kiddush in memory of a loved one or to celebrate a joyous occasion such as an anniversary or birthday please contact the office at 303-388-4441. We accommodate all budgets and are most grateful for your support.
B'nai Library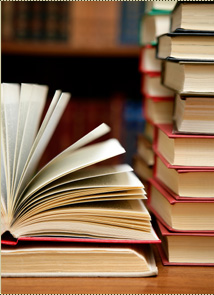 Please visit the Bnai Havurah Library on-line!
The library is open whenever B'nai Havurah is open. We have an excellent collection of books and videos - available for check out! More information.
Sun, 25 August 2019