Welcome to B'nai Havurah in Denver, Colorado!
We are an inclusive, participatory Jewish Reconstructionist community (Kehillah) that is passionately committed to experiencing Judaism by infusing tradition with renewed meaning in a contemporary American context. We do this through study (Torah), worship and joyous practice (Avodah), social justice (Tikkun Olam), acts of kindness (Gemilut Hasidim) and connection with the Jewish People (Am Israel).
At B'nai Havurah I discovered a welcoming, sincere group of individuals all wrestling with life's most significant questions while helping make the world a more joyful, just and peaceful place. People from all walks of life seem to have found their way to B'nai Havurah, and for so many of us, it has become a new form of family. We may look different from one another, we may have come to this place from different paths, but in each other, we've found a community where we're free to explore Judaism in all its nuances and complexity. - -B'nai Havurah member
Do you wonder where B'nai Havurah will be 50 years from now?
Consider including B'nai Havurah in your estate plans.
B'nai Chai Live On Legacy members help ensure that our Reconstructionist legacy continues for our children and our children's children. Help guarantee that all we have inherited and all we have built will continue to enrich our community for generations to come. If you have already included a gift to B'nai Havurah in your planned giving, please let us know as well! For more information, please go here.
2019 Membership
Thank you for your support in making B'nai the most diverse, open and welcoming synagogue in Denver! Click here to renew your membership for 2019!
If you are curious about B'nai Havurah and want to learn more, please contact exec@bnaihavurah.org or call our office at 303-388-4441. We'd love to talk to you!
Growing Where We're Planted
Click on the logo to learn more about our process to grow where we're planted!
January 2019 Facility Task Force Member Communication
Re: DESIGN WORKSHOPS WILL ASK MEMBERS TO WEIGH IN ON RENOVATION SPECIFICS and Message from our Capital Campaign Subgroup
Read this letter here.
Need a Ride? Offer a Ride?

It's easy to provide a ride and get a ride to a B'nai Havurah event. Click here to learn how.
It's Easy as Pie to Log into your Account
Need to create a login for your account? Forgot your password or need to reset it? Access your account, pay your membership, use our online directory by clicking here!
Recognitions and Milestones
We thank all of our donors for their generosity! Making a gift of any size to B'nai Havurah is a meaningful way to recognize a yahrzeit, birthday, anniversary, B'nai Mitzvah and more!
Please click here to view our 2018 donors, donations and milestones.
Please click here to view our 2017 donors, donations and milestones.
Please click here to view our 2016 donors, donations and milestones.
What's Nu
at B'nai Havurah
Enter your email address above if you would like to receive our weekly e-newsletter, "What's Nu" and news of upcoming events and services.
Sponsor an Oneg Shabbat at B'nai Havurah!
Consider Sponsoring an Oneg Shabbat to Mark a Special Occasion

If you would like to sponsor a kiddush in memory of a loved one or to celebrate a joyous occasion such as an anniversary or birthday please contact the office at 303-388-4441. We accommodate all budgets and are most grateful for your support.
B'nai Library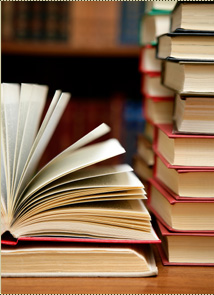 Please visit the Bnai Havurah Library on-line!
The library is open whenever B'nai Havurah is open. We have an excellent collection of books and videos - available for check out! More information.
Sat, 23 February 2019