Yom Kippur Afternoon of Learning #2: From the Wilderness, a Gift - with Rabbi Evette Lutman
Wednesday, September 19, 2018
•
10 Tishrei 5779
2:15 PM - 3:00 PM
Central Christian Church, 3690 Cherry Creek Dr S. Denver 80209
At this text-meets-art experiential learning session, Rabbi Evette will lead you in a brief text study on the theme of "wilderness," both literally and as metaphor.
What might be the gifts that will come from your wilderness in 5779? Perhaps the gift will arrive when you least expect it.
You'll be invited to paint your vision using watercolors and wax-resist from Shabbat candles and crayons.
Facilitator: Rabbi Evette Lutman came to B'nai Havurah in 2010, after receiving her rabbinic ordination from the Reconstructionist Rabbinical College (RRC) in Wyncote, Pennsylvania. She also holds a bachelor's degree in Business Administration from Ohio University, and a juries doctorate from the Ohio State University Moritz College of Law. After graduation from law school, Rabbi Evette represented battered women in various settings, eventually taking a position as Referee for the Washtenaw County Friend of the Court in Ann Arbor, Michigan, where she served for ten years.
No cost, registration required, below.
Sorry, Registration has ended.
Share Print Save To Your Calendar
Growing Where We're Planted
Click here or on the logo below to learn more about our process to grow where we're planted!
Click here for
February 2019 Facility Task Force Member Communication
and
Design Workshop Registration

Need a Ride? Offer a Ride?

It's easy to provide a ride and get a ride to a B'nai Havurah event. Click here to learn how.
It's Easy as Pie to Log into your Account
Need to create a login for your account? Forgot your password or need to reset it? Access your account, pay your membership, use our online directory by clicking here!
Recognitions and Milestones
We thank all of our donors for their generosity. Making a gift of any size to B'nai Havurah is a meaningful way to recognize a yahrzeit, birthday, anniversary, B'nai Mitzvah, and more!
Please log in and click here to view our 2018 donors, donations, and milestones.
Please log in and click here to view our 2017 donors, donations, and milestones.
What's Nu
at B'nai Havurah
Enter your email address above if you would like to receive our weekly e-newsletter, "What's Nu" and news of upcoming events and services.
Sponsor an Oneg Shabbat at B'nai Havurah!
Consider Sponsoring an Oneg Shabbat to Mark a Special Occasion

If you would like to sponsor a kiddush in memory of a loved one or to celebrate a joyous occasion such as an anniversary or birthday please contact the office at 303-388-4441. We accommodate all budgets and are most grateful for your support.
B'nai Library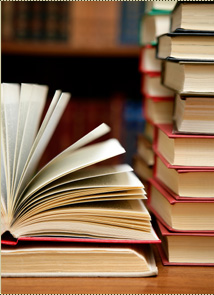 Please visit the Bnai Havurah Library on-line!
The library is open whenever B'nai Havurah is open. We have an excellent collection of books and videos - available for check out! More information.
Sun, 21 July 2019