Varieties of the Jewish Experience in Medieval Europe, with Debbie Goodman
Past Sessions
Thursday, November 14, 2019

•

16 Cheshvan 5780

-

6:30 PM - 8:00 PM

-

B'nai Havurah
Thursday, November 7, 2019

•

9 Cheshvan 5780

-

6:30 PM - 8:00 PM

-

B'nai Havurah
Session One:
Comparing Theologies and the Legal Status of the Jewish Community Under Muslim and Christian Rule
Exploring the theological underpinnings of the legal status of Jews in Christianity and Islam. How was daily life similar/different for Jews throughout Europe under the rule of varying regimes? We will examine primary and secondary documents to elucidate these issues.

Photo above: Secret Seder in Spain during the times of inquisition, an 1892 painting
by Moshe Maimon
Session Two:
Differing Responses to Challenges and Threats in the Communities of Ashkenaz and Sepharad
When faced with life-threatening situations in Central and Western Europe, Jews often chose martyrdom. In the Iberian Peninsula the dominant response in similar situations was conversion, either true conversion or superficial conversion that led to the phenomenon of widespread secret Judaism. We will use both primary and secondary documents to assess these historical realities.
Faciliator: Debbie Goodman is a member of B'nai Havurah. Born and raised in Denver, Debbie lived out of Colorado for many years and is very happy to have returned home several years ago. She holds a B.A. from the University of Colorado in Jewish Studies, a Masters Degree in Theological Studies from the Harvard Divinity School with concentrations in Bible and History of Religion, a Masters Degree in Jewish Education from Spertus College of Judaica in Chicago, and studied Jewish History and Comparative Religions in the graduate school of The Ohio State University. Debbie has worked as a Jewish educator for 40 years in various venues in Boston, Chicago, Columbus and Denver. She is the proud parent of two adult sons, Saul Schwartz (pictured left) and Ari Schwartz (right).
Please register below. The cost listed for Friends of B'nai includes both classes.
Sorry, Registration has ended.
Share Print Save To My Calendar
Fri, November 22 2019
24 Cheshvan 5780
Growing Where We're Planted
Click here or on the logo below to learn more about our process to grow where we're planted!
Click here for
February 2019 Facility Task Force Member Communication
and
Design Workshop Registration

Need a Ride? Offer a Ride?

It's easy to provide a ride and get a ride to a B'nai Havurah event. Click here to learn how.
It's Easy as Pie to Log into your Account
Need to create a login for your account? Forgot your password or need to reset it? Access your account, pay your membership, use our online directory by clicking here!
Recognitions and Milestones
We thank all of our donors for their generosity. Making a gift of any size to B'nai Havurah is a meaningful way to recognize a yahrzeit, birthday, anniversary, B'nai Mitzvah, and more!
Please log in and click here to view our 2018 donors, donations, and milestones.
Please log in and click here to view our 2017 donors, donations, and milestones.
What's Nu
at B'nai Havurah
Enter your email address above if you would like to receive our weekly e-newsletter, "What's Nu" and news of upcoming events and services.
Sponsor an Oneg Shabbat at B'nai Havurah!
Consider Sponsoring an Oneg Shabbat to Mark a Special Occasion

If you would like to sponsor a kiddush in memory of a loved one or to celebrate a joyous occasion such as an anniversary or birthday please contact the office at 303-388-4441. We accommodate all budgets and are most grateful for your support.
B'nai Library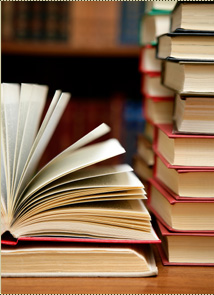 Please visit the Bnai Havurah Library on-line!
The library is open whenever B'nai Havurah is open. We have an excellent collection of books and videos - available for check out! More information.
Fri, November 22 2019 24 Cheshvan 5780