Sustainability and the Pace of Change: Friend or Foe?
Thursday, November 21, 2019
•
23 Cheshvan 5780
6:30 PM - 8:00 PM
B'nai Havurah
The facilitators will lead the audience in a dialogue and mental journey through the transformations in energy and sustainability from the post-World War II boom to the present. There will be a particular focus and discussion on "where the trend lines are taking us", including some crisp opinions from the presenters. Their conclusions may surprise you.
Bob Stephens had a 41-year career in technical sales and marketing in electric energy sector, beginning with Westinghouse and ultimately retiring from GE. During the last 20 years he was deeply engaged in business development for renewables beginning with wind energy development in the mid 90's and expanding to solar after 2010.
Jerry Tinianow is the proprietor of Western Urban Sustainability Advisors, LLC. He is an award-winning sustainability professional who draws expertise from multiple disciplines. He recently served for seven years as the first Chief Sustainability Officer of the City and County of Denver, Colorado. He worked with all of its departments to produce sustainability success stories at scale. He previously worked at the regional level, directing the Office of Energy and Environment at the Mid-Ohio Regional Planning Commission. In addition to urban and regional sustainability, he worked in wildlife and habitat conservation as the Ohio executive director of the National Audubon Society.
Sustainability and the Pace of Change: Friend or Foe? is a Chachamim/Wise Guys program.
Sorry, Registration has ended.
Share Print Save To My Calendar
Mon, December 9 2019
11 Kislev 5780
Growing Where We're Planted
Click here or on the logo below to learn more about our process to grow where we're planted!
Click here for
February 2019 Facility Task Force Member Communication
and
Design Workshop Registration

It's Easy as Pie to Log into your Account
Need to create a login for your account? Forgot your password or need to reset it? Access your account, pay your membership, use our online directory by clicking here!
Recognitions and Milestones
We thank all of our donors for their generosity. Making a gift of any size to B'nai Havurah is a meaningful way to recognize a yahrzeit, birthday, anniversary, B'nai Mitzvah, and more!
Please log in and click here to view our 2018 donors, donations, and milestones.
Please log in and click here to view our 2017 donors, donations, and milestones.
What's Nu
at B'nai Havurah
Enter your email address above if you would like to receive our weekly e-newsletter, "What's Nu" and news of upcoming events and services.
Sponsor an Oneg Shabbat at B'nai Havurah!
Consider Sponsoring an Oneg Shabbat to Mark a Special Occasion

If you would like to sponsor a kiddush in memory of a loved one or to celebrate a joyous occasion such as an anniversary or birthday please contact the office at 303-388-4441. We accommodate all budgets and are most grateful for your support.
B'nai Library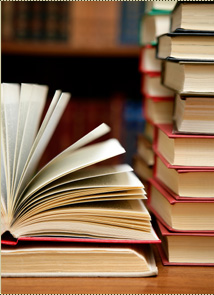 Please visit the Bnai Havurah Library on-line!
The library is open whenever B'nai Havurah is open. We have an excellent collection of books and videos - available for check out! More information.
Mon, December 9 2019 11 Kislev 5780