LIAT and Annie Aqua in Concert at FIVE POINTS LIVE! Pre-event rooftop gathering and intimate living room concert
Friday, July 13, 2018 • 1 Av 5778
8:00 PM - 10:00 PM
Five Points home of Doug Gertner and Maggie Miller (address to be provided prior to the concert to those who pre-register and pay to attend)
Five Points Live! House Concerts launched on Mother's Day, 2016, and has hosted a diverse range of intimate, living room and rooftop shows since.

Don't miss this opportunity to hear a couple of B'nai Havurah's favorite musicians LIAT and Annie Aqua in the heart of Denver's historic and cultural Five Points.
Arrive early and take in the sweeping views of downtown Denver and the mountains from the rooftop deck.
Simple snacks with wine and non-alcoholic beverages will be served.
Entry to the Gertner/Miller home and the main floor is up two flights of steps. The rooftop is up another three flights. Not suitable for toddlers or young children.
Tickets are $25 each. For an additional $5 attendees will receive a limited-edition commemorative B'nai Havurah annual event t-shirt. Doug Gertner of FIVE POINTS LIVE! will contact guests with additional instructions and the address to his and Maggie's home.
Purchase your ticket(s) below!
Proceeds from the concert will benefit the programs and services of B'nai Havurah.
Brought to you by:
Singer/songwriter LIAT performs original songs that capture the listener's heart and soul. Her strong guitar chops and passionate delivery make for riveting performances, whether solo or in collaboration with other musicians. She performs at festivals, clubs and coffeehouses around Colorado; you can sample her songs at www.liatsmusic.com.
Denver native Annie Aqua has been playing violin since the age of four. She currently plays in a variety of bands including klezmer fusion band Hal Aqua and the Lost Tribe, middle eastern ensemble Zuruna, indie soul-pop band Electric Thinking Machine, "folk-edge" singer LIAT, and pop-baroque quartet Spinphony. Annie also teaches private violin lessons to children and adults. www.annieaqua.com
Share Print Save To My Calendar
Fri, December 14 2018
6 Tevet 5779
Need a Ride? Offer a Ride?

It's easy to provide a ride and get a ride to a B'nai Havurah event. Click here to learn how.
It's Easy as Pie to Log into your Account
Need to create a login for your account? Forgot your password or need to reset it? Access your account, pay your membership, utilize our online directory by clicking here!
Recognitions and Milestones
We thank all of our donors for their generosity! Making a gift of any size to B'nai Havurah is a meaningful way to recognize a yahrzeit, birthday, anniversary, B'nai Mitzvah and more!
Please click here to view our 2018 donors, donations and milestones.
Please click here to view our 2017 donors, donations and milestones.
Please click here to view our 2016 donors, donations and milestones.
What's Nu
at B'nai Havurah
Enter your email address above if you would like to receive our weekly e-newsletter, "What's Nu" and news of upcoming events and services.
Sponsor an Oneg Shabbat at B'nai Havurah!
Consider Sponsoring an Oneg Shabbat to Mark a Special Occasion

If you would like to sponsor a kiddush in memory of a loved one or to celebrate a joyous occasion such as an anniversary or birthday please contact the office at 303-388-4441. We accommodate all budgets and are most grateful for your support.
B'nai Library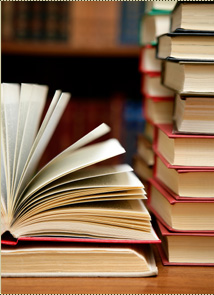 Please visit the Bnai Havurah Library on-line!
The library is open whenever B'nai Havurah is open. We have an excellent collection of books and videos - available for check out! More information.
Fri, December 14 2018 6 Tevet 5779