Beatles Shabbat and Classic Potluck: December's Kabbalat Shabbat Experience
Friday, December 14, 2018
•
6 Tevet 5779
6:30 PM - 8:00 PM
Welcome Shabbat with Rabbi Evette, Hal Aqua and fellow musicians at B'nai Havurah's Kabbalat Shabbat Experience, a music-filled, all-ages celebration on (usually) the fourth Friday ending with a potluck!
At 6:30 pm, Hal Aqua and fellow musicians lead a musical journey through the themes of the Friday night service, followed at 7:30 by candle lighting, Kiddush, and Motzi. We end the evening with an optional potluck or catered Shabbat Dinner.
This month, take a magical, mystical tour through the Friday night service with a musical tribute to the Liverpool Rebbes.
In honor of the Beatles, our potluck theme is favorite foods from the '60 and 70s!.
Remember fondue? Mac & Cheese? Tuna Noodle Casserole! TV Dinners, Lipton Onion Soup Dip, Pot Pies? Sign up here for our potluck! B'nai adheres to rules of a dairy-vegetarian kitchen: No meat (including chicken) or shellfish, please.
Please register for our 60s & 70s Classic Potluck below by 11:59 pm on Thursday, December 14 at Let's make this our most successful dinner, yet! If you are interested in bringing fondue, remember fondue works well in crock pots! (No need to register if you are not staying for the potluck.)
Sorry, Registration has ended.
Share Print Save To Your Calendar
Growing Where We're Planted
Click here or on the logo below to learn more about our process to grow where we're planted!
Click here for
February 2019 Facility Task Force Member Communication
and
Design Workshop Registration

Need a Ride? Offer a Ride?

It's easy to provide a ride and get a ride to a B'nai Havurah event. Click here to learn how.
It's Easy as Pie to Log into your Account
Need to create a login for your account? Forgot your password or need to reset it? Access your account, pay your membership, use our online directory by clicking here!
Recognitions and Milestones
We thank all of our donors for their generosity. Making a gift of any size to B'nai Havurah is a meaningful way to recognize a yahrzeit, birthday, anniversary, B'nai Mitzvah, and more!
Please log in and click here to view our 2018 donors, donations, and milestones.
Please log in and click here to view our 2017 donors, donations, and milestones.
What's Nu
at B'nai Havurah
Enter your email address above if you would like to receive our weekly e-newsletter, "What's Nu" and news of upcoming events and services.
Sponsor an Oneg Shabbat at B'nai Havurah!
Consider Sponsoring an Oneg Shabbat to Mark a Special Occasion

If you would like to sponsor a kiddush in memory of a loved one or to celebrate a joyous occasion such as an anniversary or birthday please contact the office at 303-388-4441. We accommodate all budgets and are most grateful for your support.
B'nai Library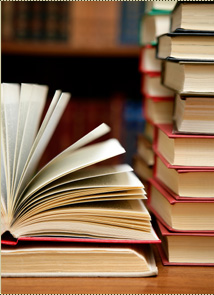 Please visit the Bnai Havurah Library on-line!
The library is open whenever B'nai Havurah is open. We have an excellent collection of books and videos - available for check out! More information.
Sun, 25 August 2019