Welcome to B'nai Havurah in Denver, Colorado!
We are an inclusive, participatory Jewish Reconstructionist community (Kehillah) that is passionately committed to experiencing Judaism by infusing tradition with renewed meaning in a contemporary American context. We do this through study (Torah), worship and joyous practice (Avodah), social justice (Tikkun Olam), acts of kindness (Gemilut Hasidim) and connection with the Jewish People (Am Israel).
See updates and insights as we explore a plan to make our building feel even more like sanctified space where we can thrive as a Jewish community!
Click here to view our new webpage that includes, "Dear Abby" (A B'nai Facility Q & A Column), "Who is the Facility Task Force", and our Logo Contest! Check back for updates!
To submit a question to the Facility Task Force for Dear Abby's response, please email DearAbbyFTF@outlook.com
2018 Membership Renewal or New Member Information
Thank you for considering membership at B'nai Havurah! All of our members are important to us! The links below will take you to a downloadable membership form or to our online membership form for renewing or new members.
Please call our office at 303-388-4441 if you would like to learn more about B'nai Havurah.
Click here to download and print a membership form.
Click here to go to our online membership form.
If you have already renewed for 2018 and would like to now make your gift to The Other Half or Tikkun Olam Half Shekel, click on the logos, below:
Do you wonder where B'nai Havurah will be 50 years from now?
Consider including B'nai Havurah in your estate plans.
B'nai Chai Live On Legacy members help ensure that our Reconstructionist legacy continues for our children and our children's children. Help guarantee that all we have inherited and all we have built will continue to enrich our community for generations to come. If you have already included a gift to B'nai Havurah in your planned giving, please let us know as well! For more information, please go here.
Tue, May 22 2018
8 Sivan 5778
Our Religious School
For information about our Religious School, please contact Carol Loveman Morris or call 303-388-4441.
Need a Ride? Offer a Ride?

It's easy to provide a ride and get a ride to a B'nai Havurah event. Click here to learn how.
It's Easy as Pie to Log into your Account
Access your account, pay your membership, utilize our online directory by logging in here.
Recognitions and Milestones
We thank all of our donors for their generosity! Making a gift of any size to B'nai Havurah is a meaningful way to recognize a yahrzeit, birthday, anniversary, B'nai Mitzvah and more!
Please click here to view our 2017 donors, donations and milestones.
Please click here to view our 2016 donors, donations and milestones.
What's Nu
at B'nai Havurah
Enter your email address above if you would like to receive our weekly e-newsletter, "What's Nu" and news of upcoming events and services.
Sponsor an Oneg Shabbat at B'nai Havurah!
Consider Sponsoring an Oneg Shabbat to Mark a Special Occasion

If you would like to sponsor a kiddush in memory of a loved one or to celebrate a joyous occasion such as an anniversary or birthday please contact the office at 303-388-4441. We accommodate all budgets and are most grateful for your support.
B'nai Library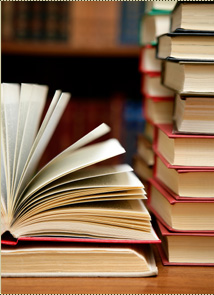 Please visit the Bnai Havurah Library on-line!
The library is open whenever B'nai Havurah is open. We have an excellent collection of books and videos - available for check out! More information.
Tue, May 22 2018 8 Sivan 5778