Shabbat and Bar Mitzvah of Max Jacobs, son of Jill and Randy Jacobs
Saturday, November 9, 2019
•
11 Cheshvan 5780
9:30 AM - 11:30 AM
The Elaine Wolf Theatre in the Staenberg-Loup Jewish Community Center, 350 South Dahlia St., Denver 80246
Note: B'nai Havurah will not offer services on site on this Shabbat, November 9

Jill and Randy Jacobs warmly invite all members of B'nai Havurah to join them for Max's Bar Mitzvah and a Kiddush lunch following services.
Max's Mitzvah Project: Max selected the Ronald McDonald House as the beneficiary of his project. Max learned that "grab and go" snack bags are a helpful feature for families to take with them for a day at the hospital. And so, with help from family, Max produced 50 snack bags that will lighten the burden for families who are coping with an ill child.

Though Max's project is complete (he completed his project in August!) those interested in helping the Ronald McDonald House might be interested to know that making snack bags for the Ronald McDonald House is one of several MITZVAH DAY projects YOU can do on Sunday November 10 at B'nai Havurah's Community-Wide Mitzvah Day. Click here for more information.
Mitzvah Day isn't just for the kids - it's for adults with and without children!
Share Print Save To My Calendar
Fri, November 22 2019
24 Cheshvan 5780
Growing Where We're Planted
Click here or on the logo below to learn more about our process to grow where we're planted!
Click here for
February 2019 Facility Task Force Member Communication
and
Design Workshop Registration

Need a Ride? Offer a Ride?

It's easy to provide a ride and get a ride to a B'nai Havurah event. Click here to learn how.
It's Easy as Pie to Log into your Account
Need to create a login for your account? Forgot your password or need to reset it? Access your account, pay your membership, use our online directory by clicking here!
Recognitions and Milestones
We thank all of our donors for their generosity. Making a gift of any size to B'nai Havurah is a meaningful way to recognize a yahrzeit, birthday, anniversary, B'nai Mitzvah, and more!
Please log in and click here to view our 2018 donors, donations, and milestones.
Please log in and click here to view our 2017 donors, donations, and milestones.
What's Nu
at B'nai Havurah
Enter your email address above if you would like to receive our weekly e-newsletter, "What's Nu" and news of upcoming events and services.
Sponsor an Oneg Shabbat at B'nai Havurah!
Consider Sponsoring an Oneg Shabbat to Mark a Special Occasion

If you would like to sponsor a kiddush in memory of a loved one or to celebrate a joyous occasion such as an anniversary or birthday please contact the office at 303-388-4441. We accommodate all budgets and are most grateful for your support.
B'nai Library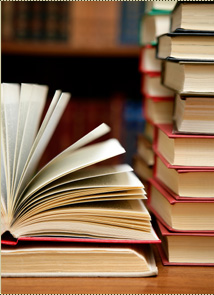 Please visit the Bnai Havurah Library on-line!
The library is open whenever B'nai Havurah is open. We have an excellent collection of books and videos - available for check out! More information.
Fri, November 22 2019 24 Cheshvan 5780