Mitzvah Day: The Magical Mitzvah Tour with CHAI FIVE Mitzvah Corps and Tikkun Olam Committee
Sunday, November 10, 2019
•
12 Cheshvan 5780
9:15 AM - 12:00 PM
B'nai Havurah
Please join us for a morning of doing Mitzvot (sacred acts)!
Mitzvah Day is open to all of our B'nai Havurah community and is co-sponsored by the Tikkun Olam Committee and CHAI FIVE Mitzvah Corps.
Focus of Mitzvah Projects: Food Insecurity and Food Justice
Food insecurity affects the sick, the elderly, families who live in food deserts, families who are unemployed or underemployed, immigrants and refugee families, underserved and oppressed. Food insecurity can affect anyone at any time. As a community, let us work to fight for food justice and come together to feed our community.
Schedule for Mitzvah Day and the Magical Mitzvah Tour
9:15-9:45 am Pancake Breakfast Fundraiser
9:46-10:00 am Singing & Send Off with Rabbi Evette and Hal Aqua
10:00-11:30 am *Magical Mitzvah Tour Rotations at B'nai
11:30 am-12:00 pm Celebration and Snacks
) * Everyone will choose mitzvot to do and rotate thru as many of the above in-house projects as they choose.
Another option to choose from 9:45 -11:30:
Film & discussion for with Rabbi Evette
A Place at the Table is a documentary about food insecurity and food deserts, and the changes needed to make America's food system more just for everyone. Jewish values of tzedek (justice) and tikkun olam (repairing the world) provide a framework for meaningful conversations about how to mend the gaps in our food system. Because everyone deserves a place at the table. Free Admission in exchange for a donation of non-perishables or grocery gift cards.
Register below:
For Mitzvah Day

For Pancake Breakfast Fundraiser

To donate needed items for Mitzvah Day including: Thanksgiving Food Drive for Kavod Senior Living and Food Bank of the Rockies; Toilet Paper Drive for Meals on Wheels; Food Items for our Delores Project Meal; and Snack Packs for Ronald McDonald House

For film and discussion with Rabbi Evette
Share Print Save To My Calendar
Fri, November 22 2019
24 Cheshvan 5780
Growing Where We're Planted
Click here or on the logo below to learn more about our process to grow where we're planted!
Click here for
February 2019 Facility Task Force Member Communication
and
Design Workshop Registration

Need a Ride? Offer a Ride?

It's easy to provide a ride and get a ride to a B'nai Havurah event. Click here to learn how.
It's Easy as Pie to Log into your Account
Need to create a login for your account? Forgot your password or need to reset it? Access your account, pay your membership, use our online directory by clicking here!
Recognitions and Milestones
We thank all of our donors for their generosity. Making a gift of any size to B'nai Havurah is a meaningful way to recognize a yahrzeit, birthday, anniversary, B'nai Mitzvah, and more!
Please log in and click here to view our 2018 donors, donations, and milestones.
Please log in and click here to view our 2017 donors, donations, and milestones.
What's Nu
at B'nai Havurah
Enter your email address above if you would like to receive our weekly e-newsletter, "What's Nu" and news of upcoming events and services.
Sponsor an Oneg Shabbat at B'nai Havurah!
Consider Sponsoring an Oneg Shabbat to Mark a Special Occasion

If you would like to sponsor a kiddush in memory of a loved one or to celebrate a joyous occasion such as an anniversary or birthday please contact the office at 303-388-4441. We accommodate all budgets and are most grateful for your support.
B'nai Library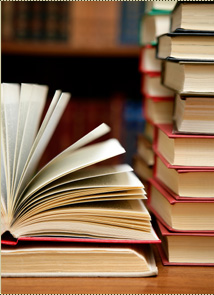 Please visit the Bnai Havurah Library on-line!
The library is open whenever B'nai Havurah is open. We have an excellent collection of books and videos - available for check out! More information.
Fri, November 22 2019 24 Cheshvan 5780