Grocery Gift Card Program
B'nai Havurah Grocery Gift Card Program
The B'nai Havurah Grocery Gift Card Program is a great way to support our programs and services. The program is FREE to you and you support B'nai Havurah with every purchase of groceries you make!
How it works:
Please download and print the order form, here to order your King Soopers and Safeway grocery gift cards: Order form and send it in with your payment.
Once we receive your order with payment, we will mail you your grocery gift card. The card is ready to use, and registered to B'nai Havurah. Every time you use your reloadable card, King Soopers and Safeway donates a percentage to B'nai Havurah. Please allow 7-10 days for delivery of your card.
Please reload your card in the store at the Customer Service desk or at the check out register. Each card can be reloaded to a maximum of $500 and can be reused indefinitely as long as money remains on the card. The balance will not decrease over time. If you have a zero balance for 90 days, the card is automatically deactivated. Use the card at all Kroger (or Safeway) affiliated stores in the United States and at King Soopers (or Safeway) gas pumps.
B'nai Havurah absorbs all costs for the program and participants are not charged any fees. As the consumer, you get an even exchange for your money. $100 buys $100 in gift cards. If you have any questions, please contact us at 303-388-4441 or at office@bnaihavurah.org.
Help even more:
Donate a card(s) for people in need. Please consider ordering a card for B'nai Havurah to keep on hand to distribute to people in need. Cards may be purchased and given as gifts (Hanukkah is around the corner).
Please complete the form below to get started with B'nai Havurah's Gift Card Program or download and print the order form, here: Order form and send it in with your payment.
Mon, October 15 2018
6 Cheshvan 5779
Our Religious School
The 1st Day of Religious School is Sunday, SEPTEMBER 16. For more information about our Religious School or to register your child(ren), please contact Carol Loveman Morris or call 303-388-4441.
Need a Ride? Offer a Ride?

It's easy to provide a ride and get a ride to a B'nai Havurah event. Click here to learn how.
It's Easy as Pie to Log into your Account
Need to create a login for your account? Forgot your password or need to reset it? Access your account, pay your membership, utilize our online directory by clicking here!
Recognitions and Milestones
We thank all of our donors for their generosity! Making a gift of any size to B'nai Havurah is a meaningful way to recognize a yahrzeit, birthday, anniversary, B'nai Mitzvah and more!
Please click here to view our 2018 donors, donations and milestones.
Please click here to view our 2017 donors, donations and milestones.
Please click here to view our 2016 donors, donations and milestones.
What's Nu
at B'nai Havurah
Enter your email address above if you would like to receive our weekly e-newsletter, "What's Nu" and news of upcoming events and services.
Sponsor an Oneg Shabbat at B'nai Havurah!
Consider Sponsoring an Oneg Shabbat to Mark a Special Occasion

If you would like to sponsor a kiddush in memory of a loved one or to celebrate a joyous occasion such as an anniversary or birthday please contact the office at 303-388-4441. We accommodate all budgets and are most grateful for your support.
B'nai Library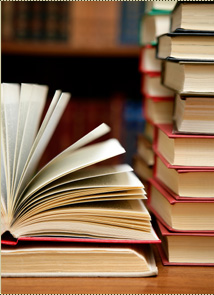 Please visit the Bnai Havurah Library on-line!
The library is open whenever B'nai Havurah is open. We have an excellent collection of books and videos - available for check out! More information.
Mon, October 15 2018 6 Cheshvan 5779