Grocery Gift Card Program
B'nai Havurah Grocery Gift Card Program
Help raise funds for B'nai Havurah when you shop at
King Soopers
It's easy as 1 -2 -3 to raise funds for B'nai!
Purchase a King Soopers card for $5 or $25 using the form below or call our office at 303-388-4441




Reload your card with additional value before you shop at King Soopers.

You may reload your card with any amount up to $500 at one time.

You may pay for your reloads with cash, check, or major credit card.

You will need to reload your card at the register BEFORE your purchases are scanned in a separate transaction at the register or the service desk.

The balance on your card will show at the bottom of your receipt. You may also obtain your balance at the customer service desk, the register, by calling 866.822.6252, or at www.gcbalance.com.
Keep it loaded! If the balance is $0 for 90 days, it will be deactivated, and a new card will need to be purchased from B'nai Havurah.


Every time B'nai Havurah supporters reach $5,000 or more in reloads (as a group, not just you individually), we will receive a rebate check for 5% of the total amount. That's $250 for every $5,000!



The gift cards can be used for any merchandise in a King Soopers store, with the exception of services (money orders, lottery tickets, stamps, sports tickets, and other gift cards). However, you can use them at King Soopers fuel centers.
Remember: do not throw this card away after using the money on it. Instead, reload your card and continue to use it to earn dollars for B'nai Havurah.
Cards with a zero balance for 90 days will become inactive, and a new card will need to be purchased from B'nai Havurah
Help even more: Donate a card(s) for people in need.
Please consider ordering a card for B'nai Havurah to keep on hand to distribute to people in need. Cards may be purchased and given as gifts (Hanukkah is around the corner).
Please complete the form below to get started with B'nai Havurah's Gift Card Program.
Thu, August 13 2020
23 Av 5780
Shabbat in Your Hood
Coming (via Zoom) to a Hood Near You!
Friday, August 28, 6:00 pm

CLICK HERE to register and
view a short video from our
July 24th Shabbat in Your Hood
It's Easy as Pie to Log into your Account
Need to create a login for your account? Forgot your password or need to reset it? Access your account, pay your membership, use our online directory by clicking here!
Recognitions and Milestones
We thank all of our donors for their generosity. Making a gift of any size to B'nai Havurah is a meaningful way to recognize a yahrzeit, birthday, anniversary, B'nai Mitzvah, and more!
Stay tuned for listings of our
2020 Donors!
.
What's Nu
at B'nai Havurah
Enter your email address above if you would like to receive our weekly e-newsletter, "What's Nu" and news of upcoming events and services.
Sponsor an Oneg Shabbat at B'nai Havurah!
Consider Sponsoring an Oneg Shabbat to Mark a Special Occasion

If you would like to sponsor a kiddush in memory of a loved one or to celebrate a joyous occasion such as an anniversary or birthday please contact the office at 303-388-4441. We accommodate all budgets and are most grateful for your support.
B'nai Library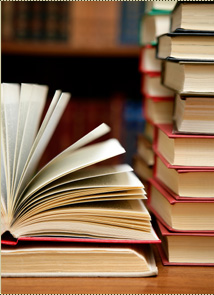 Please visit the Bnai Havurah Library on-line!
The library is open whenever B'nai Havurah is open. We have an excellent collection of books and videos - available for check out! More information.
Thu, August 13 2020 23 Av 5780