Recon Lab Shabbat: Belonging and Yahrtzeit of Mordecai Kaplan, z"l
Saturday, November 14, 2020
•
27 Cheshvan 5781
10:00 AM - 11:30 AM
Zoom:
Join Hal Aqua, Risa Aqua, Laurie Cohn, Debbie Goodman, Pat Madsen, and Ed Towbin for this month's Recon Lab Shabbat experience.
This Shabbat, we'll embark on a series of discussions on the relevance of Mordecai Kaplan's ideas for reconstructing American Judaism. This month's topic, in commemoration of Kaplan's yahrzeit: "Belonging."
In addition to the discussion, we'll join in rousing songs and reconstructed prayers, including a themed meditative Amidah, a healing prayer and a Mourner's Kaddish.
Havurah Ben Tzion will sponsor the virtual online Oneg Shabbat in honor of Eli Reshotko's 90th birthday.
All are welcome to stay on Zoom after the service to visit with one another and wish Eli a happy birthday in Shmooze Rooms.
Here's an excerpt from a recent article in The Forward about Kaplan's relevance to this moment.
Belonging
What does it actually mean to belong to the Jewish community? What would an online membership look like? We are living through an information revolution, where the rules around content – be it music, movies, news, or anything else – are all being rewritten. Why should we think religious content is any different? What can synagogues learn from Spotify, Netflix, and Amazon? How are we the same? How are we different? As long as human beings are human, we will thirst for community, but how we go about getting it is not a given. These are questions, to be sure, that long preceded this moment, but COVID has made them unavoidable. How are communities formed, defined, and funded? It is a complex conversation with lots of moving parts, but it is one we must have.
Digging deeper, we know that the question of belonging is not only about membership but about a profound transformation at the core of our being. In Kaplan's day there were internal and external forces at play asserting if you were born a Jew, then you lived as a Jew and you died as a Jew. Today the Jewish community is far more porous; it is a time when seventy percent of non-Orthodox Jews will marry someone not born of the Jewish faith, if they marry at all. We seek to be as inclusive as possible, but if a community has no boundaries, then at what point does it stop being a community? Kaplan never had to deal with BDS, intersectionality, Black Lives Matter, or an Israeli government whose policies were at odds with many American Jews but in sync with an American president. Tribalism is clearly not going away soon, but Kaplan's language of "Peoplehood," is insufficient for the complexities of our time. Our language of belonging must be different.
We hope to see you on Zoom!
Join Zoom Meeting
https://us02web.zoom.us/j/500159377?pwd=OEVVbEt1bnFLWmU2UlF3elg0NGovdz09
Meeting ID: 500 159 377
Passcode: N58wJq

Phone in:
669 900 9128 or 253 215 8782
Meeting ID: 500 159 377
Passcode: 640527
Find your local number: https://us02web.zoom.us/u/kcRp2NV71u

Share Print Save To My Calendar
Wed, December 2 2020
16 Kislev 5781
It's Easy as Pie to Log into your Account
Need to create a login for your account? Forgot your password or need to reset it? Access your account, pay your membership, use our online directory by clicking here!
Recognitions and Milestones
We thank all of our donors for their generosity. Making a gift of any size to B'nai Havurah is a meaningful way to recognize a yahrzeit, birthday, anniversary, B'nai Mitzvah, and more!
Stay tuned for listings of our
2020 Donors!
.
What's Nu
at B'nai Havurah
Enter your email address above if you would like to receive our weekly e-newsletter, "What's Nu" and news of upcoming events and services.
Sponsor an Oneg Shabbat at B'nai Havurah!
Consider Sponsoring an Oneg Shabbat to Mark a Special Occasion

If you would like to sponsor a kiddush in memory of a loved one or to celebrate a joyous occasion such as an anniversary or birthday please contact the office at 303-388-4441. We accommodate all budgets and are most grateful for your support.
B'nai Library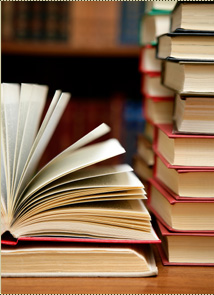 Members and Friends of B'nai are welcome to stop by our library during our open hours. We can accommodate one person at a time in the library, and so suggest you call prior to stopping by.
Our office hours are Tuesday - Thursday from 9:00 am - 4:00 pm and Friday 9:00 am - 2:00 pm. Our pffice phone number is 303-388-4441.
We have an excellent collection of books and videos - available for check out!
Wed, December 2 2020 16 Kislev 5781