The Other Half Fund Supports Critical Programs of B'nai Havurah - Please Give!
Monday, December 24, 2018
•
16 Tevet 5779
12:00 AM - 11:59 PM 1 week after
B'nai Havurah
For many years, no matter what their financial situation, our members make gifts meaningful to them. We receive donations from $18 up to $6,000. Since 2012, members have donated a total of $438,000.

B'nai Havurah is involved with a building renovation and accompanying capital campaign in the coming year. It is more important than ever to maintain our existing fundraising programs to support the current operations of our community.

What's important to you as a member of B'nai Havurah and for what are you grateful?
Our commitment to Tikkun Olam through social justice and social action?
Our innovative and Recon-centric religious school?
Lay-led study and leadership opportunities?
Our warm, welcoming, and inclusive community?

Jammin' Kabbalat Shabbat with Rabbi Evette, Hal Aqua, and fellow musicians? Beatles Shabbat is on December 14th, by the way!


Our bold, musical, and relevant High Holy Day services?

Our library, open to all, featuring thousands of books that are cataloged online?
The preservation of Reconstructionist (Liberal) Judaism in our community?

A caring community that is there for you during joyful and troubling times?
Whatever your reason for supporting B'nai Havurah on this day, please include your name alongside our other 102 families donated to The Other Half!

In 2018, to date, 102 member families have donated $54,233 toward our $80,000 dollar goal. With a total of 240 families who belong to B'nai, we have 138 families who have not yet given to this most important annual fund. If every member family gave what they are able (this does not have to be a large donation - anything!) we will likely reach our goal

Make your donation below or contact me at exec@bnaihavurah.org or call me and I will add your pledge to your account for payment by December 31 or sooner.

We can really use your support. Thank you for your gift.
Share Print Save To Your Calendar
2019 Membership
Thank you for your support in making B'nai the most diverse, open and welcoming synagogue in Denver! Click here to renew your membership for 2019!
If you are curious about B'nai Havurah and want to learn more, please contact exec@bnaihavurah.org or call our office at 303-388-4441. We'd love to talk to you!
Growing Where We're Planted
Click here or on the logo below to learn more about our process to grow where we're planted!
Click here for
February 2019 Facility Task Force Member Communication
and
Design Workshop Registration

Need a Ride? Offer a Ride?

It's easy to provide a ride and get a ride to a B'nai Havurah event. Click here to learn how.
It's Easy as Pie to Log into your Account
Need to create a login for your account? Forgot your password or need to reset it? Access your account, pay your membership, use our online directory by clicking here!
Recognitions and Milestones
We thank all of our donors for their generosity! Making a gift of any size to B'nai Havurah is a meaningful way to recognize a yahrzeit, birthday, anniversary, B'nai Mitzvah and more!
Please click here to view our 2018 donors, donations and milestones.
Please click here to view our 2017 donors, donations and milestones.
Please click here to view our 2016 donors, donations and milestones.
What's Nu
at B'nai Havurah
Enter your email address above if you would like to receive our weekly e-newsletter, "What's Nu" and news of upcoming events and services.
Sponsor an Oneg Shabbat at B'nai Havurah!
Consider Sponsoring an Oneg Shabbat to Mark a Special Occasion

If you would like to sponsor a kiddush in memory of a loved one or to celebrate a joyous occasion such as an anniversary or birthday please contact the office at 303-388-4441. We accommodate all budgets and are most grateful for your support.
B'nai Library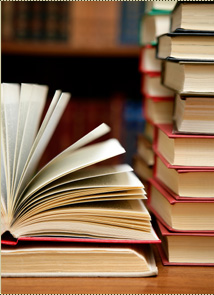 Please visit the Bnai Havurah Library on-line!
The library is open whenever B'nai Havurah is open. We have an excellent collection of books and videos - available for check out! More information.
Sun, 21 April 2019