Parsha & Peanut Butter
Friday, February 21, 2020
•
26 Sh'vat 5780
6:00 PM - 7:30 PM
B'nai Havurah
Join Rabbi Evette in a kabbalat-shabbat-lite setting for tikkun olam (repairing the world), limmud torah (torah study & discussion), and community connection.
We'll learn about the social justice implications of the week's parsha, while preparing sack lunches to feed the hungry in our community.
"You were strangers once!" February's discussion is on the importance of the ger - the stranger in Parshat Mishpatim. Click here for information about this parsha and consider: Who is a "stranger in a strange land"? Why is the memory of being a stranger so closely tied to our Jewish identity?
Our first batch of lunches will go to Urban Peak. Founded in 1988, Urban Peak is the only non-profit organization in Denver that provides a full convergence of services for youth ages 15 through 24 experiencing homelessness or at imminent risk of becoming homeless. Our goal is to help these youth overcome real-life challenges and become self-sufficient adults.
April's discussion will revolve around Parshat Sh'mini. Click here for information about this parsha and consider: Does God really care about what we eat? And what about the fire that consumes Aaron's two sons?? What?!? Really?!!?
Scroll down and let us know you will be joining us, and from a list of options, please let us know what item(s) you might be able to bring to help us create our 36 lunch bags.

Bring a friend! We'd love to have a core group of Parsha & Peanut Butter friends who will join us for this and future sessions and help us determine which organizations or individuals might benefit from the fruits (and sandwiches, and granola bars) of our labors.
Share Print Save To My Calendar
Thu, August 13 2020
23 Av 5780
Shabbat in Your Hood
Coming (via Zoom) to a Hood Near You!
Friday, August 28, 6:00 pm

CLICK HERE to register and
view a short video from our
July 24th Shabbat in Your Hood
It's Easy as Pie to Log into your Account
Need to create a login for your account? Forgot your password or need to reset it? Access your account, pay your membership, use our online directory by clicking here!
Recognitions and Milestones
We thank all of our donors for their generosity. Making a gift of any size to B'nai Havurah is a meaningful way to recognize a yahrzeit, birthday, anniversary, B'nai Mitzvah, and more!
Stay tuned for listings of our
2020 Donors!
.
What's Nu
at B'nai Havurah
Enter your email address above if you would like to receive our weekly e-newsletter, "What's Nu" and news of upcoming events and services.
Sponsor an Oneg Shabbat at B'nai Havurah!
Consider Sponsoring an Oneg Shabbat to Mark a Special Occasion

If you would like to sponsor a kiddush in memory of a loved one or to celebrate a joyous occasion such as an anniversary or birthday please contact the office at 303-388-4441. We accommodate all budgets and are most grateful for your support.
B'nai Library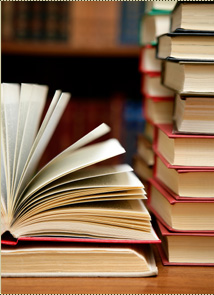 Please visit the Bnai Havurah Library on-line!
The library is open whenever B'nai Havurah is open. We have an excellent collection of books and videos - available for check out! More information.
Thu, August 13 2020 23 Av 5780