We Are The Weather: Saving the Planet Begins at Breakfast Book Talk
Thursday, November 19, 2020
•
3 Kislev 5781
7:00 PM - 8:30 PM
Zoom: https://us02web.zoom.us/j/87057774373?pwd=RkRCeENnTXFpSlpMTStKMWJHNytUUT09
In his book, Jonathan Safran Foer explores climate change in an urgent new way. Foer believes we have turned our planet into a farm for growing animal products, with disastrous results. Collective action must be taken, he says, and it all starts with what we eat – and don't eat – for breakfast.

"Changing how we eat will not be enough, on its own, to save the planet, but we cannot save the planet without changing how we eat," Foer writes.

See below for Registration!

We have a limited number of copies of "We Are the Weather" available for pick-up at B'nai Havurah during office hours. If you need a copy delivered to you, please call Lorrie Tishler of B'nai's Green Team at 720-391-9699.
Our book discussion will be led by Becky O'Brien, Hazon's Director of Food & Climate. In this role, Becky helps leaders and institutions in the Jewish community understand the connection between their food choices and climate change, and support them in taking action to reduce their negative impact. Prior to her current role, Becky was a regional director for Hazon in Colorado for 9 years. Becky created Hazon's We Are the Weather Discussion Guide for Jewish Communities and has been leading conversations on the book and its themes for the past year.
Share Print Save To My Calendar
Sat, October 24 2020
6 Cheshvan 5781
It's Easy as Pie to Log into your Account
Need to create a login for your account? Forgot your password or need to reset it? Access your account, pay your membership, use our online directory by clicking here!
Recognitions and Milestones
We thank all of our donors for their generosity. Making a gift of any size to B'nai Havurah is a meaningful way to recognize a yahrzeit, birthday, anniversary, B'nai Mitzvah, and more!
Stay tuned for listings of our
2020 Donors!
.
What's Nu
at B'nai Havurah
Enter your email address above if you would like to receive our weekly e-newsletter, "What's Nu" and news of upcoming events and services.
Sponsor an Oneg Shabbat at B'nai Havurah!
Consider Sponsoring an Oneg Shabbat to Mark a Special Occasion

If you would like to sponsor a kiddush in memory of a loved one or to celebrate a joyous occasion such as an anniversary or birthday please contact the office at 303-388-4441. We accommodate all budgets and are most grateful for your support.
B'nai Library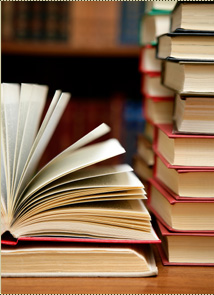 Please visit the Bnai Havurah Library on-line!
The library is open whenever B'nai Havurah is open. We have an excellent collection of books and videos - available for check out! More information.
Sat, October 24 2020 6 Cheshvan 5781