About Us
B'nai Havurah is affiliated with Reconstructing Judaism, which is committed to the renewal of American Jewish life. Reconstructionists define Judaism as an evolving religious civilization that encompasses history, literature, art, music, land, and language. We achieve this through study, worship and joyous practice, social justice, acts of kindness, and connection with the Jewish people. We are an egalitarian and participatory community, open to a variety of perspectives and forms of religious expression.
B'nai Havurah's Bylaws
To view our bylaws, last approved in May 2015, click here.
Our Members
B'nai Havurah's members come from all walks of life and from all demographics. With more than 230 households, the community is comprised of young families, seniors, blended families, singles, empty-nesters, and elders. Our commitment as a Reconstructionist community is to be inclusive and welcoming, and through our numerous programs and havurot and opportunities for involvement, we aim to reach and connect with our diverse membership.
---
Over the years, the B'nai Havurah community has encouraged us to experience Judaism as a creative, democratic, humanist, egalitarian and joyful way of life. These Reconstructionist concepts have enhanced our knowledge and appreciation of Jewish life. Throughout the years, our havurah has nourished us with close friendships with people who share the same values; where we celebrate the good and sacred times together and support each other through the difficult ones. B'nai Havurah has provided three generations of our family a supportive environment that invites participation where we may grow as individuals and contribute to our community.

-- The Towbins
Sat, September 19 2020
1 Tishrei 5781
It's Easy as Pie to Log into your Account
Need to create a login for your account? Forgot your password or need to reset it? Access your account, pay your membership, use our online directory by clicking here!
Recognitions and Milestones
We thank all of our donors for their generosity. Making a gift of any size to B'nai Havurah is a meaningful way to recognize a yahrzeit, birthday, anniversary, B'nai Mitzvah, and more!
Stay tuned for listings of our
2020 Donors!
.
What's Nu
at B'nai Havurah
Enter your email address above if you would like to receive our weekly e-newsletter, "What's Nu" and news of upcoming events and services.
Sponsor an Oneg Shabbat at B'nai Havurah!
Consider Sponsoring an Oneg Shabbat to Mark a Special Occasion

If you would like to sponsor a kiddush in memory of a loved one or to celebrate a joyous occasion such as an anniversary or birthday please contact the office at 303-388-4441. We accommodate all budgets and are most grateful for your support.
B'nai Library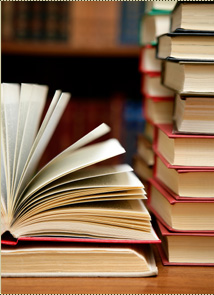 Please visit the Bnai Havurah Library on-line!
The library is open whenever B'nai Havurah is open. We have an excellent collection of books and videos - available for check out! More information.
Sat, September 19 2020 1 Tishrei 5781