Shed a Light on the Need to End Gun Violence at the Annual CFCU Candle Light Vigil
Wednesday, December 12, 2018
•
4 Tevet 5779
4:00 PM - 5:30 PM
First Plymouth Congregational Church, 3501 S. Colorado Blvd., Denver, (SW and NE Corners of S. Colorado and E. Hampden Ave.)
Please join Havurah B'kavod Jose Diaz and thousands around the nation as we honor all victims of gun violence and mark the sixth anniversary of the Newtown massacre at our annual Candlelight Vigil.

We'll begin at 4:15 pm with brief remarks by clergy from Temple Sinai, First Plymouth and Calvary Baptist outside First Plymouth (3501 S Colorado Blvd.), before heading to the intersection at Hampden and South Colorado Boulevard. Bring your light source and signs.

This event is sponsored by Colorado Faith Communities United to End Gun Violence (CFCU) to which B'nai Havurah belongs and hosted by First Plymouth and First Universalist. CFCU stands in solidarity with ALL who have been impacted by improper use of firearms — be it the hateful mass shootings at Tree of Life Synagogue in Pittsburgh, PA; Borderline Bar in Thousand Oaks, CA; the hate killing of two African Americans at a Kroger store in KY; victims of domestic violence, general homicides, gang and urban violence, and the tragic three quarters of gun deaths that are death by suicide. Every life is sacred, and more than 38,000 are taken each year by bullets.

Schedule for the Vigil:
Arrive by 4:00 pm
Invocation at 4:15 pm
Gather from 4:30 - 5:30 pm

Bring light sources for you and your companions.

Please RSVP to Pat Madsen at patsact@hotmail.com if you plan to attend.
Share Print Save To Your Calendar
2019 Membership
Thank you for your support in making B'nai the most diverse, open and welcoming synagogue in Denver! Click here to renew your membership for 2019!
If you are curious about B'nai Havurah and want to learn more, please contact exec@bnaihavurah.org or call our office at 303-388-4441. We'd love to talk to you!
Growing Where We're Planted
Click here or on the logo below to learn more about our process to grow where we're planted!
Click here for
February 2019 Facility Task Force Member Communication
and
Design Workshop Registration

Need a Ride? Offer a Ride?

It's easy to provide a ride and get a ride to a B'nai Havurah event. Click here to learn how.
It's Easy as Pie to Log into your Account
Need to create a login for your account? Forgot your password or need to reset it? Access your account, pay your membership, use our online directory by clicking here!
Recognitions and Milestones
We thank all of our donors for their generosity! Making a gift of any size to B'nai Havurah is a meaningful way to recognize a yahrzeit, birthday, anniversary, B'nai Mitzvah and more!
Please click here to view our 2018 donors, donations and milestones.
Please click here to view our 2017 donors, donations and milestones.
Please click here to view our 2016 donors, donations and milestones.
What's Nu
at B'nai Havurah
Enter your email address above if you would like to receive our weekly e-newsletter, "What's Nu" and news of upcoming events and services.
Sponsor an Oneg Shabbat at B'nai Havurah!
Consider Sponsoring an Oneg Shabbat to Mark a Special Occasion

If you would like to sponsor a kiddush in memory of a loved one or to celebrate a joyous occasion such as an anniversary or birthday please contact the office at 303-388-4441. We accommodate all budgets and are most grateful for your support.
B'nai Library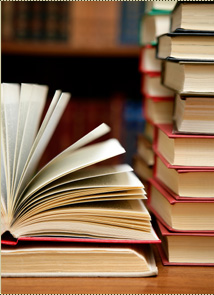 Please visit the Bnai Havurah Library on-line!
The library is open whenever B'nai Havurah is open. We have an excellent collection of books and videos - available for check out! More information.
Sun, 21 April 2019