MLK Marade - PLEASE REGISTER TO JOIN US!
Monday, January 20, 2020
•
23 Tevet 5780
8:00 AM - 12:00 PM
Syrup Restaurant, 1875 York St at 8:00 am, 9:30 am Pre-Event Ceremony and 10:30 am
PLEASE REGISTER BELOW, FOR BREAKFAST AT SYRUP RESTAURANT
AND THE MLK MARADE
CALLING ALL ADVOCATES OF CIVIL RIGHTS TO JOIN B'NAI HAVURAH AT THE MLK MARADE!
We hope you all will join us for the Marade 2020 where the Dr. Martin L. King Jr. CO Holiday Commission will be celebrating its 35th year anniversary!
2020 MLK MARADE THEME: "RENEWED DEDICATION TO HUMANITY"
------------------------------------------------------------------------------------------------------------
We need our members and friends to step up and march in the parade! We have a a banner and signs and now we need you! We have a beautiful and large banner, but we need people to march.
Bring a drum, or other acoustic instruments - we'll be chanting as we march!
ALL AGES ARE WELCOME!
Join Rabbi Evette for breakfast at Syrup Restaurant, 1875 York Street, at 8:00 am.
We'll enjoy a hot breakfast and stroll over to City Park for the 9:30 am opening ceremony.
The March begins at 10:30 am.
Connect with us for breakfast.

Join us in marching.

Recruit other members to join us.

Help us create individual signage for Marade 2020 on Saturday, January 11 after services (about noon).
We rely on our members to make important things happen!
Sorry, Registration has ended.
Share Print Save To My Calendar
Tue, July 14 2020
22 Tammuz 5780
It's Easy as Pie to Log into your Account
Need to create a login for your account? Forgot your password or need to reset it? Access your account, pay your membership, use our online directory by clicking here!
Recognitions and Milestones
We thank all of our donors for their generosity. Making a gift of any size to B'nai Havurah is a meaningful way to recognize a yahrzeit, birthday, anniversary, B'nai Mitzvah, and more!
Please log in and click here to view our 2018 donors, donations, and milestones.
Please log in and click here to view our 2017 donors, donations, and milestones.
What's Nu
at B'nai Havurah
Enter your email address above if you would like to receive our weekly e-newsletter, "What's Nu" and news of upcoming events and services.
Sponsor an Oneg Shabbat at B'nai Havurah!
Consider Sponsoring an Oneg Shabbat to Mark a Special Occasion

If you would like to sponsor a kiddush in memory of a loved one or to celebrate a joyous occasion such as an anniversary or birthday please contact the office at 303-388-4441. We accommodate all budgets and are most grateful for your support.
B'nai Library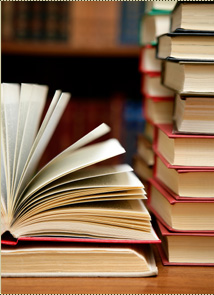 Please visit the Bnai Havurah Library on-line!
The library is open whenever B'nai Havurah is open. We have an excellent collection of books and videos - available for check out! More information.
Tue, July 14 2020 22 Tammuz 5780