Caravan to Temple Emanuel Pueblo Against Anti-Semitism
Friday, November 8, 2019
•
10 Cheshvan 5780
3:30 PM - 11:00 PM
6445 E Ohio Ave, Denver CO
Caravan to Temple Emanuel Pueblo
Friday Nov. 8, 3:30pm Departure
1325 N Grand Ave., Pueblo, CO 81003

Many of you are already aware of the recent plot of anti-Semitic domestic terrorism against a Colorado synagogue, Temple Emanuel Pueblo , (where Rabbi Birdie Becker serves as rabbi). The alleged bomber posted on social media, "I wish the Holocaust really did happen .... they need to die." He proposed using molotov cocktails to destroy the Pueblo synagogue and settled on pipe bombs. "Let's get that place off the map."

Although the planned bombing was thwarted by the FBI , the fact that an actionable plan existed is frightening and painful. This small congregation's members are most certainly in need of strength and support.

Caravan: This Friday, to show our support, we will be joining with Temple Emanuel Pueblo for shabbat at 6:30pm. Perhaps some of you will want to caravan or carpool together. The synagogue is about 100 miles south on I-25. We will be gathering at 3:15 at B'nai Havurah. We'll leave at 3:30 pm to allow for traffic and a bite to eat before the service at 6:30pm.

Register: We hope to see you there this Friday. Please click here to register: let us know if you'll be joining the caravan and how many additional people you might take in your vehicle. If you'd like to set out from a location other than B'nai, the address of the synagogue is: Temple Emanuel Pueblo, 1325 N Grand Ave., Pueblo, CO 81003.

Jewish Community Solidarity: There will be an additional opportunity to support Pueblo's Jewish community later this month, on November 22nd, Friday night at Pueblo's Temple Emanuel synagogue at 6:30 PM.Under notes on the registration form, below, please indicate if you will be meeting Rabbi and Shari at B'nai Havurah at 3:30 pm or if you will be meeting our group from B'nai at the temple in Pueblo. Please also indicate whether you have additional seats in your car for those who might need a ride.
Sorry, Registration has ended.
Share Print Save To My Calendar
Fri, November 22 2019
24 Cheshvan 5780
Growing Where We're Planted
Click here or on the logo below to learn more about our process to grow where we're planted!
Click here for
February 2019 Facility Task Force Member Communication
and
Design Workshop Registration

Need a Ride? Offer a Ride?

It's easy to provide a ride and get a ride to a B'nai Havurah event. Click here to learn how.
It's Easy as Pie to Log into your Account
Need to create a login for your account? Forgot your password or need to reset it? Access your account, pay your membership, use our online directory by clicking here!
Recognitions and Milestones
We thank all of our donors for their generosity. Making a gift of any size to B'nai Havurah is a meaningful way to recognize a yahrzeit, birthday, anniversary, B'nai Mitzvah, and more!
Please log in and click here to view our 2018 donors, donations, and milestones.
Please log in and click here to view our 2017 donors, donations, and milestones.
What's Nu
at B'nai Havurah
Enter your email address above if you would like to receive our weekly e-newsletter, "What's Nu" and news of upcoming events and services.
Sponsor an Oneg Shabbat at B'nai Havurah!
Consider Sponsoring an Oneg Shabbat to Mark a Special Occasion

If you would like to sponsor a kiddush in memory of a loved one or to celebrate a joyous occasion such as an anniversary or birthday please contact the office at 303-388-4441. We accommodate all budgets and are most grateful for your support.
B'nai Library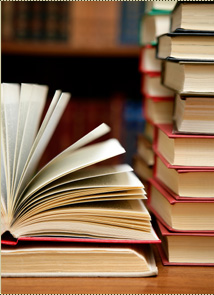 Please visit the Bnai Havurah Library on-line!
The library is open whenever B'nai Havurah is open. We have an excellent collection of books and videos - available for check out! More information.
Fri, November 22 2019 24 Cheshvan 5780