TOWARDS JUSTICE: Advocating For our Invisible Workers (Civil Rights Shabbat)
Saturday, February 1, 2020
•
6 Sh'vat 5780
9:30 AM - 12:00 PM
B'nai Havurah

Photo: David Litman/Shutterstock.com
"Migrant farm workers still suffer in the fields," Jim Hightower, Co. Springs Independent,1/3/18.

Services led by Rabbi Evette with music by Hal Aqua. Parshat Bo. Kiddush lunch is sponsored by the Grynberg Family and Susan Kaplan in memory of her father, Alexander Kaplan, z"l.
Please join us for our annual Civil Rights Shabbat. This year our speaker will be David Seligman, Executive Director of Towards Justice, a non-profit law firm that promotes and defends workers' rights.
Our society is plagued by asymmetries in bargaining power that allow some to profit tremendously off others. The people who lose out—disproportionally immigrants, farmworkers, and people of color—are victims of rampant wage theft, fraud, anti competitive conduct, and other labor injustices that undermine their security. David will help us understand the role of community in supporting the civil rights of Colorado's marginalized workers.
As a member of Coloradans for the Common Good, B'nai Havurah has been working with David and others to expand Colorado's worker protections.
After serving as Strategic Litigation Counsel for Towards Justice, David Seligman became Executive Director in 2018. He litigated several class and collective actions to attack systematic injustice in the labor market, including the first antitrust case challenging "no hire" provisions in franchise agreements among fast-food franchisees and several cases challenging the misclassification of workers. David was co-lead counsel in Solis v. Circle Group, a class action suit challenging misclassification and underpayment of hundreds of immigrant drywall workers who constructed a large luxury development in downtown Denver. Workers in Solis recovered all their unpaid wages, and in 2018 the case was named Colorado Plaintiffs' Employment Lawyers Case of the Year.
Towards Justice is a nonprofit law firm that seeks to advance economic justice through impact litigation, strategic policy advocacy, and capacity building. It was founded in response to the high volume of wage theft complaints that were not being addressed in Colorado, but quickly broadened its scope to take on cases that dismantle the power imbalances that undermine the value of work and diminish worker rights.
Sorry, Registration has ended.
Share Print Save To My Calendar
Wed, November 25 2020
9 Kislev 5781
It's Easy as Pie to Log into your Account
Need to create a login for your account? Forgot your password or need to reset it? Access your account, pay your membership, use our online directory by clicking here!
Recognitions and Milestones
We thank all of our donors for their generosity. Making a gift of any size to B'nai Havurah is a meaningful way to recognize a yahrzeit, birthday, anniversary, B'nai Mitzvah, and more!
Stay tuned for listings of our
2020 Donors!
.
What's Nu
at B'nai Havurah
Enter your email address above if you would like to receive our weekly e-newsletter, "What's Nu" and news of upcoming events and services.
Sponsor an Oneg Shabbat at B'nai Havurah!
Consider Sponsoring an Oneg Shabbat to Mark a Special Occasion

If you would like to sponsor a kiddush in memory of a loved one or to celebrate a joyous occasion such as an anniversary or birthday please contact the office at 303-388-4441. We accommodate all budgets and are most grateful for your support.
B'nai Library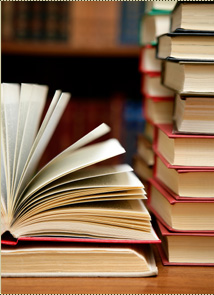 Please visit the Bnai Havurah Library on-line!
The library is open whenever B'nai Havurah is open. We have an excellent collection of books and videos - available for check out! More information.
Wed, November 25 2020 9 Kislev 5781