Volunteer Appreciation Musical Shabbat: And You Shall Be a Blessing, Oneg Shabbat sponsored by Simon Zalkind and Andrew Swadener in memory of Simon's mother, Faigeh Oppenheim Zalkind
Saturday, October 20, 2018
•
11 Cheshvan 5779
9:30 AM - 11:30 AM
B'nai Havurah
We couldn't manage without you! All of our volunteers are doing valuable work, whether it's sitting on the Board or a committee, helping at Shabbat services, making meals for others, assisting in 101 ways during our High Holy Days, helping in our office, and more!
The Parsha for this Shabbat is Lech-Lecha, Leyner Felice Morel. Lech-Lecha is most fitting for our Volunteer Appreciation Shabbat, as in this parsha God instructed Abraham to go from his homeland and then he and his children will be blessed. B'nai is blessed by its many volunteers!

Please let us thank you! Join us if you are a volunteer, know and love a volunteer, or wish to thank our volunteers. After a moving and musical service led by Rabbi Evette with Hal Aqua and Carla Sciaky, we will enjoy a hearty lunch including lox and bagels, veggie root soup, blintzes, Sephardi beet salad, pear and apple crisp and more!
All volunteers present will receive a small (and special) token of our appreciation.

To help us with planning, please let us know if you and others in your family will be joining us, below.
Sorry, Registration has ended.
Share Print Save To Your Calendar
Growing Where We're Planted
Click here or on the logo below to learn more about our process to grow where we're planted!
Click here for
February 2019 Facility Task Force Member Communication
and
Design Workshop Registration

Need a Ride? Offer a Ride?

It's easy to provide a ride and get a ride to a B'nai Havurah event. Click here to learn how.
It's Easy as Pie to Log into your Account
Need to create a login for your account? Forgot your password or need to reset it? Access your account, pay your membership, use our online directory by clicking here!
Recognitions and Milestones
We thank all of our donors for their generosity! Making a gift of any size to B'nai Havurah is a meaningful way to recognize a yahrzeit, birthday, anniversary, B'nai Mitzvah and more!
Please click here to view our 2018 donors, donations and milestones.
Please click here to view our 2017 donors, donations and milestones.
Please click here to view our 2016 donors, donations and milestones.
What's Nu
at B'nai Havurah
Enter your email address above if you would like to receive our weekly e-newsletter, "What's Nu" and news of upcoming events and services.
Sponsor an Oneg Shabbat at B'nai Havurah!
Consider Sponsoring an Oneg Shabbat to Mark a Special Occasion

If you would like to sponsor a kiddush in memory of a loved one or to celebrate a joyous occasion such as an anniversary or birthday please contact the office at 303-388-4441. We accommodate all budgets and are most grateful for your support.
B'nai Library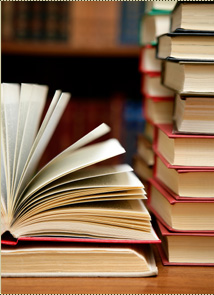 Please visit the Bnai Havurah Library on-line!
The library is open whenever B'nai Havurah is open. We have an excellent collection of books and videos - available for check out! More information.
Tue, 21 May 2019