A Discussion: Unorthodox
Tuesday, May 26, 2020
•
3 Sivan 5780
7:00 PM - 8:00 PM
Zoom: https://us02web.zoom.us/j/694977285

Have you seen or heard about Unorthodox, a depiction of a young woman who escapes from the Satmar Hasidic group in Brooklyn and moves to Germany? Has the four-part miniseries (loosely based on Deborah Feldman's 2012 memoir) raised issues and questions that you'd like to discuss?
Alice Kaderlan will facilitate a conversation about this thought-provoking series.

To access Unorthodox on Netflix: https://www.netflix.com/title/81019069
In addition to the four Unorthodox episodes in season one, Neflix offers a fascinating separate program on the making of the series, here: https://www.youtube.com/watch?v=smKFVWK3VtY
To access Zoom for this program, please go to:

https://us02web.zoom.us/j/694977285
Meeting ID: 694 977 285
One tap mobile
+12532158782,,694977285# +13462487799,,694977285#
Dial in on your phone (audio only)
by your location: 1-253-215-8782 1-346-248-7799

Find your local number: https://us02web.zoom.us/u/kdRzkicchQ
Please register below and respond to three questions regarding your familiarity with the subject matter.
Sorry, Registration has ended.
Share Print Save To My Calendar
Sat, June 6 2020
14 Sivan 5780
It's Easy as Pie to Log into your Account
Need to create a login for your account? Forgot your password or need to reset it? Access your account, pay your membership, use our online directory by clicking here!
Recognitions and Milestones
We thank all of our donors for their generosity. Making a gift of any size to B'nai Havurah is a meaningful way to recognize a yahrzeit, birthday, anniversary, B'nai Mitzvah, and more!
Please log in and click here to view our 2018 donors, donations, and milestones.
Please log in and click here to view our 2017 donors, donations, and milestones.
What's Nu
at B'nai Havurah
Enter your email address above if you would like to receive our weekly e-newsletter, "What's Nu" and news of upcoming events and services.
Sponsor an Oneg Shabbat at B'nai Havurah!
Consider Sponsoring an Oneg Shabbat to Mark a Special Occasion

If you would like to sponsor a kiddush in memory of a loved one or to celebrate a joyous occasion such as an anniversary or birthday please contact the office at 303-388-4441. We accommodate all budgets and are most grateful for your support.
B'nai Library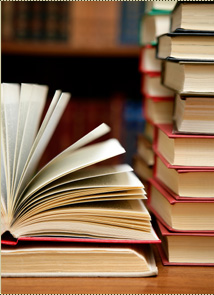 Please visit the Bnai Havurah Library on-line!
The library is open whenever B'nai Havurah is open. We have an excellent collection of books and videos - available for check out! More information.
Sat, June 6 2020 14 Sivan 5780