Torah Psychodrama Intro Class
Tuesday, May 28, 2019
•
23 Iyar 5779
7:30 PM - 9:00 PM
B'nai Havurah
Torah Psychodrama is a Torah-based teshuva therapy that emphasizes spontaneity, creativity, and storytelling as techniques to help illuminate the choices, dilemmas, and emotions a person feels every day.
In Torah Psychodrama, Rabbi Hoffman helps people:
Find the joy—simcha—in doing teshuva
Breach the wall of shame used to hide mental health and addiction issues
Identify and break dysfunctional habits
Turn abandonment into connection and intimacy
Rise from dejection and rage
Identify dead ends in the maze between us and Hashem
Use past mistakes to help other struggling people
Join us for a free small-group introduction to Rabbi Hoffman's Torah Psychodrama techniques. This introductory class is limited to 12 students aged 13 and older.
---
In addition to his private counseling practice, Rabbi Henoch Dov Hoffman leads study groups and Spiritual Journey expeditions in Denver, Boulder, Utah, Australia, and Israel.
Sorry, Registration has ended.
Share Print Save To My Calendar
Sat, June 6 2020
14 Sivan 5780
It's Easy as Pie to Log into your Account
Need to create a login for your account? Forgot your password or need to reset it? Access your account, pay your membership, use our online directory by clicking here!
Recognitions and Milestones
We thank all of our donors for their generosity. Making a gift of any size to B'nai Havurah is a meaningful way to recognize a yahrzeit, birthday, anniversary, B'nai Mitzvah, and more!
Please log in and click here to view our 2018 donors, donations, and milestones.
Please log in and click here to view our 2017 donors, donations, and milestones.
What's Nu
at B'nai Havurah
Enter your email address above if you would like to receive our weekly e-newsletter, "What's Nu" and news of upcoming events and services.
Sponsor an Oneg Shabbat at B'nai Havurah!
Consider Sponsoring an Oneg Shabbat to Mark a Special Occasion

If you would like to sponsor a kiddush in memory of a loved one or to celebrate a joyous occasion such as an anniversary or birthday please contact the office at 303-388-4441. We accommodate all budgets and are most grateful for your support.
B'nai Library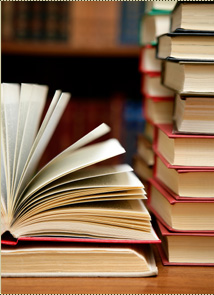 Please visit the Bnai Havurah Library on-line!
The library is open whenever B'nai Havurah is open. We have an excellent collection of books and videos - available for check out! More information.
Sat, June 6 2020 14 Sivan 5780