The Dead Sea Scrolls: Then and Now
Thursday, June 21, 2018 • 8 Tammuz 5778
1:00 PM - 2:30 PM
B'nai Havurah
B'nai Havurah and Havurah Ben Tzion invite you to join us in creating an adult community within B'nai Havurah that meets every other month for a variety of thought-provoking programs. The second event, led by DU's Center for Judaic Studies Program Manager, Amy Balogh, is focused on the Dead Sea Scrolls.
Since their initial discovery in 1947, the Dead Sea Scrolls have been the subject of intrigue for countless people around the world. These texts present an otherwise unknown episode in Jewish history and together act as a missing link that helps us better understand the nature of ancient Judaism, the historical context in which Christianity emerged, and the history of the Bible as a book. Join us as Dr. Amy Balogh (DU) speaks about the archeological, historical, and religious significance of the Dead Sea Scrolls, as well as how the scrolls have been conserved and made available to us today.
Light snacks and beverages will be served. Please call the office at 303-388-4441 or register below.
Dr. Amy L. Balogh currently serves as Program Manager at the University of Denver's Center for Judaic Studies, and as Adjunct Professor in Religious & Judaic Studies. She is also Visiting Professor of Judaism at Colorado College and a frequent contributor to Lexham Press, a division of Logos Bible Software. Dr. Balogh's areas of expertise are the Hebrew Bible (Old Testament or Tanak) and early Judaism, including the history of the Bible as a book.
Sorry, Registration has ended.
Share Print Save To My Calendar
Sun, August 19 2018
8 Elul 5778
Our Religious School
For information about our Religious School, please contact Carol Loveman Morris or call 303-388-4441.
Need a Ride? Offer a Ride?

It's easy to provide a ride and get a ride to a B'nai Havurah event. Click here to learn how.
It's Easy as Pie to Log into your Account
Need to create a login for your account? Forgot your password or need to reset it? Access your account, pay your membership, utilize our online directory by clicking here!
Recognitions and Milestones
We thank all of our donors for their generosity! Making a gift of any size to B'nai Havurah is a meaningful way to recognize a yahrzeit, birthday, anniversary, B'nai Mitzvah and more!
Please click here to view our 2018 donors, donations and milestones.
Please click here to view our 2017 donors, donations and milestones.
Please click here to view our 2016 donors, donations and milestones.
What's Nu
at B'nai Havurah
Enter your email address above if you would like to receive our weekly e-newsletter, "What's Nu" and news of upcoming events and services.
Sponsor an Oneg Shabbat at B'nai Havurah!
Consider Sponsoring an Oneg Shabbat to Mark a Special Occasion

If you would like to sponsor a kiddush in memory of a loved one or to celebrate a joyous occasion such as an anniversary or birthday please contact the office at 303-388-4441. We accommodate all budgets and are most grateful for your support.
B'nai Library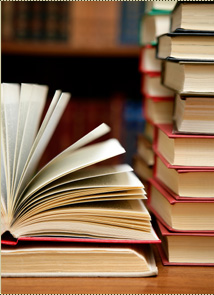 Please visit the Bnai Havurah Library on-line!
The library is open whenever B'nai Havurah is open. We have an excellent collection of books and videos - available for check out! More information.
Sun, August 19 2018 8 Elul 5778