Pride Kabbalat Shabbat Service and Potluck
Friday, June 15, 2018 • 2 Tammuz 5778
6:00 PM - 9:00 PM
Temple Micah, 5209 Montview Blvd, Denver, 80207
Temple Micah is graciously hosting us this year. When you register, please sign up to bring a food or beverage item to share. We will provide the main dish, wine, grape juice, and challah. Musical services will be led by Caryn Aviv and Hal Aqua. ASL interpretation will be available.

Contact Rafi with any questions: rafi.daugherty@gmail.com.
All Jewish Pride events are free of charge but we welcome donations towards LGBTQ Jewish events in Denver.

Please register here: https://jccdenver.wufoo.com/forms/zwlf2nr15akh77/
Share Print Save To My Calendar
Sun, August 19 2018
8 Elul 5778
Our Religious School
For information about our Religious School, please contact Carol Loveman Morris or call 303-388-4441.
Need a Ride? Offer a Ride?

It's easy to provide a ride and get a ride to a B'nai Havurah event. Click here to learn how.
It's Easy as Pie to Log into your Account
Need to create a login for your account? Forgot your password or need to reset it? Access your account, pay your membership, utilize our online directory by clicking here!
Recognitions and Milestones
We thank all of our donors for their generosity! Making a gift of any size to B'nai Havurah is a meaningful way to recognize a yahrzeit, birthday, anniversary, B'nai Mitzvah and more!
Please click here to view our 2018 donors, donations and milestones.
Please click here to view our 2017 donors, donations and milestones.
Please click here to view our 2016 donors, donations and milestones.
What's Nu
at B'nai Havurah
Enter your email address above if you would like to receive our weekly e-newsletter, "What's Nu" and news of upcoming events and services.
Sponsor an Oneg Shabbat at B'nai Havurah!
Consider Sponsoring an Oneg Shabbat to Mark a Special Occasion

If you would like to sponsor a kiddush in memory of a loved one or to celebrate a joyous occasion such as an anniversary or birthday please contact the office at 303-388-4441. We accommodate all budgets and are most grateful for your support.
B'nai Library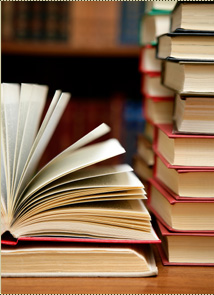 Please visit the Bnai Havurah Library on-line!
The library is open whenever B'nai Havurah is open. We have an excellent collection of books and videos - available for check out! More information.
Sun, August 19 2018 8 Elul 5778