Pray with our Feet for Black Lives Matter
Friday, July 3, 2020
•
11 Tammuz 5780
4:45 PM - 6:00 PM
B'nai Havurah Parking Lot, 6445 E. Ohio Ave., Denver 80224

Thank you for letting us know you will be joining us on Friday, July 3 at 4:45 pm, below.
Please indicate the number of people who will be joining you.
We will have a couple dozen signs already made, but feel free to bring your own.
If you are comfortable gathering in person, please join us. All participants must bring and wear a mask and maintain social distance. You may want to bring a water bottle, hat, and sunscreen since it will be hot.

The signs we have available are action-oriented and affirm the Movement for Black Lives:

VOTE like Black Lives Matter
PRAY like Black Lives Matter
SPEAK like Black Lives Matter
SHOP like Black Lives Matter
LIVE like Black Lives Matter
Finish the American Revolution
Include everybody in Life, Liberty and the Pursuit of Happiness this time.

We are doing this to provide a safe space to bear witness for those of us who have not been able to join marches downtown for reasons of age or health. We will show our support for where the Movement for Black Lives Matter is leading us.

This is a first step. Ending racism is a long process of looking into ourselves, our institutions and our culture. Help us get started with 45 minutes to an hour of praying with our feet this Friday.
For additional information:
Email at Pat Madsen at patsact@hotmail.com or
Call or text Becky Epstein at 720-327-5394
B'nai Havurah follows all up to date pandemic guidelines and asks that participants in any of our programs do the same.
Sorry, Registration has ended.
Share Print Save To My Calendar
Tue, July 14 2020
22 Tammuz 5780
It's Easy as Pie to Log into your Account
Need to create a login for your account? Forgot your password or need to reset it? Access your account, pay your membership, use our online directory by clicking here!
Recognitions and Milestones
We thank all of our donors for their generosity. Making a gift of any size to B'nai Havurah is a meaningful way to recognize a yahrzeit, birthday, anniversary, B'nai Mitzvah, and more!
Please log in and click here to view our 2018 donors, donations, and milestones.
Please log in and click here to view our 2017 donors, donations, and milestones.
What's Nu
at B'nai Havurah
Enter your email address above if you would like to receive our weekly e-newsletter, "What's Nu" and news of upcoming events and services.
Sponsor an Oneg Shabbat at B'nai Havurah!
Consider Sponsoring an Oneg Shabbat to Mark a Special Occasion

If you would like to sponsor a kiddush in memory of a loved one or to celebrate a joyous occasion such as an anniversary or birthday please contact the office at 303-388-4441. We accommodate all budgets and are most grateful for your support.
B'nai Library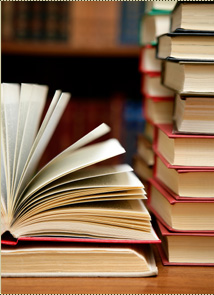 Please visit the Bnai Havurah Library on-line!
The library is open whenever B'nai Havurah is open. We have an excellent collection of books and videos - available for check out! More information.
Tue, July 14 2020 22 Tammuz 5780