Moderate and Meditative Hike for Elul
Sunday, August 27, 2017 • 5 Elul 5777
8:00 AM - 2:00 PM
Golden Gate Canyon State Park

Join leaders Ilana Fishman & Susan Kaplan for a moderate 4.5 mile hike along Burro Trail in beautiful Golden Gate Canyon State Park. This late summer hike will take you through rolling terrain and past an old homestead and a small pond.
Because we will also be doing mindful meditation as we enjoy the outdoors, this hike would be appropriate for adults or younger teens/tweens in fair shape or better. No "tigers", as we will take a more leisurely pace as we enjoy meditation stops with Susan. This hike is rated moderate-slightly difficult due to some inclines and an elevation of around 1,200 ft.
Our meditative hike will include pauses for silent reflection and contemplative questions. Taking in the spaciousness and beauty, we will explore the paradoxes of abundance & scarcity and individual & community. The Holidays are an opportunity to reflect on the narrow places that we have lived through this past year. Being among the trees will inspire us to "harvest" our strengths, celebrations and plant new seeds for the seasons to come. Based on Courage & Renewal practices and principles, you will find this reflective hike to be energizing and quieting at the same time!
Ilana Fishman, Hebrew tutor, B'nai Havurah Religious School teacher, and teacher at GALS (Girls Athletic Leadership School of Denver), is celebrating 40 years of living healthfully with Type 1 diabetes and has challenged herself and our B'nai Havurah community with a goal of reaching 400 miles of hiking and biking this summer. As of July 22, Ilana logged a total of 364 miles against her goal.
Susan Kaplan's vision is to help repair our world by creating greater balance, harmony, and peace. She believes that there is a great need for a more peaceful, compassionate and just world today and for future generations. As a Trainer, Educator, Courage & Renewal Fac
ilitator®, Peacemaker, Storyteller & Story Listener®, Accredited Facilitator for Rocky Mountain Center for Compassionate Communication and a Yoga Instructor, she provides a unique collection of services, programs, retreats and classes.
Registra
tion is required. A recommended supply list will be included on the registration page. Entrance to the state park is $7.00/car. Golden Gate Canyon State Park is located at 92 Crawford Gulch Rd, Golden, CO 80403. Please register below.
Sorry, Registration has ended.
Share Print Save To My Calendar
Sat, July 21 2018
9 Av 5778
Our Religious School
For information about our Religious School, please contact Carol Loveman Morris or call 303-388-4441.
Need a Ride? Offer a Ride?

It's easy to provide a ride and get a ride to a B'nai Havurah event. Click here to learn how.
It's Easy as Pie to Log into your Account
Access your account, pay your membership, utilize our online directory by logging in here.
Recognitions and Milestones
We thank all of our donors for their generosity! Making a gift of any size to B'nai Havurah is a meaningful way to recognize a yahrzeit, birthday, anniversary, B'nai Mitzvah and more!
Please click here to view our 2018 donors, donations and milestones.
Please click here to view our 2017 donors, donations and milestones.
Please click here to view our 2016 donors, donations and milestones.
What's Nu
at B'nai Havurah
Enter your email address above if you would like to receive our weekly e-newsletter, "What's Nu" and news of upcoming events and services.
Sponsor an Oneg Shabbat at B'nai Havurah!
Consider Sponsoring an Oneg Shabbat to Mark a Special Occasion

If you would like to sponsor a kiddush in memory of a loved one or to celebrate a joyous occasion such as an anniversary or birthday please contact the office at 303-388-4441. We accommodate all budgets and are most grateful for your support.
B'nai Library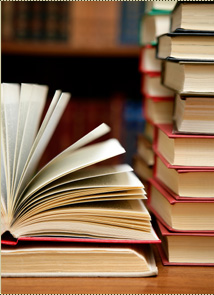 Please visit the Bnai Havurah Library on-line!
The library is open whenever B'nai Havurah is open. We have an excellent collection of books and videos - available for check out! More information.
Sat, July 21 2018 9 Av 5778