Lunch & Learn:  Celebrate Shavuot—Dairy Cooking Demo and What is Shavuot Anyway?
Wednesday, May 27, 2020
•
4 Sivan 5780
12:30 PM - 1:15 PM
Zoom: https://us02web.zoom.us/j/694977285
Arna Caplan will share her culinary expertise with us and help to prepare a Shavuot dairy meal!
Debbie Goodman will explore why we eat dairy on Shavuot. Have you ever wondered?

Below, are the ingredients and a simple recipe Arna will use in her crustless quiche - gather your ingredients (this is a good time to clean out your produce drawer in your 'fridge!
3 TBS grated Parmesan cheese
¼ cup dry bread crumbs
1½ cups cottage cheese
¼ cup milk
1 cup cubed cheese (any cheese that can be cut into cubes will work.)
3 eggs, well beaten
2 cups chopped lightly steamed vegetable (broccoli, zucchini, cauliflower and any others you think will taste good)
Dash cayenne pepper
1/3 tsp salt
Freshly ground pepper to taste
1 TBS butter, cut into bits
Zoom information:

https://us02web.zoom.us/j/694977285
Meeting ID: 694 977 285
One tap mobile
+12532158782,,694977285# +13462487799,,694977285#
Dial in on your phone (audio only)
by your location: 1-253-215-8782 1-346-248-7799

Find your local number: https://us02web.zoom.us/u/kdRzkicchQ
This program is offered through B'nai Havurah's Lunch & Learn, a virtual series of entertaining, stimulating, and challenging programs. Join us!
Sorry, Registration has ended.
Share Print Save To My Calendar
Sat, June 6 2020
14 Sivan 5780
It's Easy as Pie to Log into your Account
Need to create a login for your account? Forgot your password or need to reset it? Access your account, pay your membership, use our online directory by clicking here!
Recognitions and Milestones
We thank all of our donors for their generosity. Making a gift of any size to B'nai Havurah is a meaningful way to recognize a yahrzeit, birthday, anniversary, B'nai Mitzvah, and more!
Please log in and click here to view our 2018 donors, donations, and milestones.
Please log in and click here to view our 2017 donors, donations, and milestones.
What's Nu
at B'nai Havurah
Enter your email address above if you would like to receive our weekly e-newsletter, "What's Nu" and news of upcoming events and services.
Sponsor an Oneg Shabbat at B'nai Havurah!
Consider Sponsoring an Oneg Shabbat to Mark a Special Occasion

If you would like to sponsor a kiddush in memory of a loved one or to celebrate a joyous occasion such as an anniversary or birthday please contact the office at 303-388-4441. We accommodate all budgets and are most grateful for your support.
B'nai Library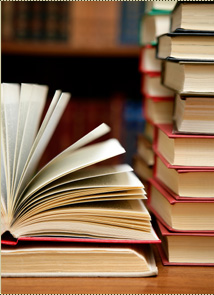 Please visit the Bnai Havurah Library on-line!
The library is open whenever B'nai Havurah is open. We have an excellent collection of books and videos - available for check out! More information.
Sat, June 6 2020 14 Sivan 5780