B'nai Cinemates December Movie: 63 Up
Saturday, December 14, 2019
•
16 Kislev 5780
4:30 PM - 9:00 PM
Schedule for Chez Artiste at 2800 S. Colorado Blvd. (subject to change). Dinner location TBD

About 63 Up:
Director Michael Apted (Coal Miner's Daughter) returns with the latest installment of his groundbreaking documentary series, unmatched int he history of cinema f or its astonishing and revelatory longevity. The original 7 Up was broadcast in 1964 as one-off World in Action" Special inspired by the saying, "Give me the child until he is seven, and I will give you the man," and featured 14 British children talking about their hopes and dreams for the future. Subsequent visits every seven years over six decades have documented the group as they grew up., became adults and entered middle ages, dealing with everything life has thrown at them in between. How have their lives reflected (or not) those earliest influence ans the social class in which they were raised? Now, as the group reached late adulthood, 6e Up is back to discover what they are doing - exploring retirement, facing mortality and reflecting on what the project has meant to them. It's a not-to-be-missed chapter in a fascinating saga. 63upfil.com
We'll meet in the lobby at one of the Landmark Theaters at 4:15 for the 4:30 beginning of the movie.
Love movies? Want to connect with others who do, too? Join the B'nai Cinemates the last Saturday of each month for a late afternoon movie followed by dinner to discuss and get to know other B'nai members—or just come to the movie! (Tickets can be purchased in advance at most theaters.)
Movies will be chosen from Denver Landmark Theaters (Chez Artiste, Mayan, etc.) and other Denver theaters. Movies will be announced approximately one week in advance of our gathering since most theaters don't send out schedules with much advance notice.
October's Movie Selection was Judy
For December's movie and dinner, please register below.

Questions? Contact Laurie Cohn at lauriecohnbnai@gmail.com or Becky Epstein exec@bnaihavurah.org.
Sorry, Registration has ended.
Share Print Save To My Calendar
Thu, August 13 2020
23 Av 5780
Shabbat in Your Hood
Coming (via Zoom) to a Hood Near You!
Friday, August 28, 6:00 pm

CLICK HERE to register and
view a short video from our
July 24th Shabbat in Your Hood
It's Easy as Pie to Log into your Account
Need to create a login for your account? Forgot your password or need to reset it? Access your account, pay your membership, use our online directory by clicking here!
Recognitions and Milestones
We thank all of our donors for their generosity. Making a gift of any size to B'nai Havurah is a meaningful way to recognize a yahrzeit, birthday, anniversary, B'nai Mitzvah, and more!
Stay tuned for listings of our
2020 Donors!
.
What's Nu
at B'nai Havurah
Enter your email address above if you would like to receive our weekly e-newsletter, "What's Nu" and news of upcoming events and services.
Sponsor an Oneg Shabbat at B'nai Havurah!
Consider Sponsoring an Oneg Shabbat to Mark a Special Occasion

If you would like to sponsor a kiddush in memory of a loved one or to celebrate a joyous occasion such as an anniversary or birthday please contact the office at 303-388-4441. We accommodate all budgets and are most grateful for your support.
B'nai Library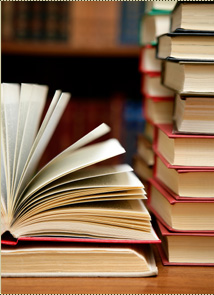 Please visit the Bnai Havurah Library on-line!
The library is open whenever B'nai Havurah is open. We have an excellent collection of books and videos - available for check out! More information.
Thu, August 13 2020 23 Av 5780