Parent's Brunch & Learn Event
Past Sessions
Sunday, October 29, 2017 • 9 Cheshvan 5778 -

11:00 AM - 11:45 AM

-

B'nai Havurah
Saturday, October 7, 2017 • 17 Tishrei 5778 -

12:15 PM - 1:00 PM

-

B'nai Havurah
In keeping with the B'nai Havurah Positioning Policy, we invite you to join us for brunch and an information session about B'nai Havurah becoming an active institutional member of the Colorado Industrial Areas Foundation (IAF). At this brunch, you will also meet Jorge Montiel, the new lead IAF Community Organizer, as well as other B'nai Havurah members who have been active in the IAF. Bring your appetite, your questions and your desire to make a difference!
SOCIAL JUSTICE at B'nai Havurah!
What does it mean for B'nai Havurah to have a Social Justice policy?
What is the Industrial Areas Foundation (IAF)?
How does joining the Industrial Areas Foundation provide a pathway for us as Jews to do social justice work?
What can I do to pursue justice and save democracy?
Two excellent articles in Reconstructionist magazine speak to the importance of social action: http://www.industrialareasfoundation.org/sites/default/files/ReconstructionistMagazine_AriLipman.pdfand
https://www.jewishrecon.org/sites/default/files/resources/document/tikkun_olam-liebling.pdf

Reconstructionist and other Jewish congregations and institutions in other cities are members of their respective local IAF projects.
Please join us for one of these informative sessions. Don't miss this opportunity to share your thoughts! Please RSVP below. Under "Notes" indicate which of the two educational sessions you plan to attend.
Sorry, Registration has ended.
Share Print Save To My Calendar
Sat, July 21 2018
9 Av 5778
Our Religious School
For information about our Religious School, please contact Carol Loveman Morris or call 303-388-4441.
Need a Ride? Offer a Ride?

It's easy to provide a ride and get a ride to a B'nai Havurah event. Click here to learn how.
It's Easy as Pie to Log into your Account
Access your account, pay your membership, utilize our online directory by logging in here.
Recognitions and Milestones
We thank all of our donors for their generosity! Making a gift of any size to B'nai Havurah is a meaningful way to recognize a yahrzeit, birthday, anniversary, B'nai Mitzvah and more!
Please click here to view our 2018 donors, donations and milestones.
Please click here to view our 2017 donors, donations and milestones.
Please click here to view our 2016 donors, donations and milestones.
What's Nu
at B'nai Havurah
Enter your email address above if you would like to receive our weekly e-newsletter, "What's Nu" and news of upcoming events and services.
Sponsor an Oneg Shabbat at B'nai Havurah!
Consider Sponsoring an Oneg Shabbat to Mark a Special Occasion

If you would like to sponsor a kiddush in memory of a loved one or to celebrate a joyous occasion such as an anniversary or birthday please contact the office at 303-388-4441. We accommodate all budgets and are most grateful for your support.
B'nai Library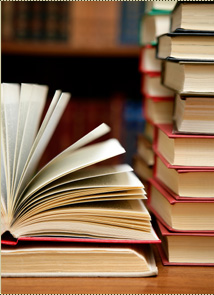 Please visit the Bnai Havurah Library on-line!
The library is open whenever B'nai Havurah is open. We have an excellent collection of books and videos - available for check out! More information.
Sat, July 21 2018 9 Av 5778