Yom Kippur Afternoon of Learning #3: - Exploring R'fuah Sh'leimah with Carla Sciaky
Wednesday, September 19, 2018
•
10 Tishrei 5779
3:00 PM - 3:45 PM
Central Christian Church, 3690 Cherry Creek Drive S., Denver 80209
Every week at Shabbat services, we say a R'fuah Sh'leimah or Mishebeirach for healing.
What exactly are we doing in this act?
In this session, we will explore together the concept of the word itself: heal. What does it mean to heal, on a physical, emotional, or spiritual level? What supports a healing process? How can we offer that support to others? And, just as importantly, how can we receive it ourselves?
Our journey will lead us back to the blessing itself. This session will lead into the Healing Service, which begins at 4:00 pm,
Facilitator: Carla Sciaky. "When I was 22 and a senior in college, I suffered a neck injury during a yoga class, which opened the door to a lifelong journey. Over the years, this drew me into the field of the body-mind-spirit, and eventually to the understanding that illness/injury/pain is actually a doorway of opportunity — hence my practice, Doorway to Healing. My new horizons are broader than ever, learning about the Quantum Field and exploring consciousness. Of course, playing music has been there all along. And now I know that it taps into the same Creative Source as meditation and energy healing!"
Sorry, Registration has ended.
Share Print Save To Your Calendar
Growing Where We're Planted
Click here or on the logo below to learn more about our process to grow where we're planted!
Click here for
February 2019 Facility Task Force Member Communication
and
Design Workshop Registration

Need a Ride? Offer a Ride?

It's easy to provide a ride and get a ride to a B'nai Havurah event. Click here to learn how.
It's Easy as Pie to Log into your Account
Need to create a login for your account? Forgot your password or need to reset it? Access your account, pay your membership, use our online directory by clicking here!
Recognitions and Milestones
We thank all of our donors for their generosity. Making a gift of any size to B'nai Havurah is a meaningful way to recognize a yahrzeit, birthday, anniversary, B'nai Mitzvah, and more!
Please log in and click here to view our 2018 donors, donations, and milestones.
Please log in and click here to view our 2017 donors, donations, and milestones.
What's Nu
at B'nai Havurah
Enter your email address above if you would like to receive our weekly e-newsletter, "What's Nu" and news of upcoming events and services.
Sponsor an Oneg Shabbat at B'nai Havurah!
Consider Sponsoring an Oneg Shabbat to Mark a Special Occasion

If you would like to sponsor a kiddush in memory of a loved one or to celebrate a joyous occasion such as an anniversary or birthday please contact the office at 303-388-4441. We accommodate all budgets and are most grateful for your support.
B'nai Library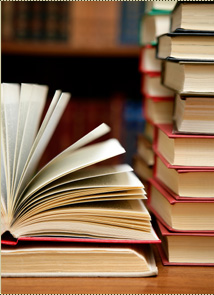 Please visit the Bnai Havurah Library on-line!
The library is open whenever B'nai Havurah is open. We have an excellent collection of books and videos - available for check out! More information.
Sun, 21 July 2019