Who are we, anyway? Brunch and talk with Rabbi Deborah Waxman, President of Reconstructing Judaism
Sunday, October 21, 2018 • 12 Cheshvan 5779
9:30 AM - 11:30 AM
B'nai Havurah
B'nai Havurah members and friends are warmly invited to spend some time with Rabbi Deborah Waxman, President of Reconstructing Judaism.
Rabbi Waxman travels extensively around North America and visits with many affiliated congregations, and she'd like to share some of her current thoughts about issues that B'nai Havurah and other congregations are working on. Specifically, she'll address the challenges and opportunities for congregations in arenas such as member engagement, fundraising and outreach. She'll talk about ways in which many congregations are changing to meet the needs of their members and of unaffiliated Jews, and how shifting needs of different constituencies requires all of us to be attentive and responsive.
Join us for a simple brunch at 9:30 am followed by a talk and discussion with Deborah Waxman from 10:00 am to 11:30 am.
There is no cost for this program and all members and friends of B'nai are welcome to join us! To allow us to accurately plan for the brunch, please register, below.
Sorry, Registration has ended.
Share Print Save To Your Calendar
2019 Membership
Thank you for your support in making B'nai the most diverse, open and welcoming synagogue in Denver! Click here to renew your membership for 2019!
If you are curious about B'nai Havurah and want to learn more, please contact exec@bnaihavurah.org or call our office at 303-388-4441. We'd love to talk to you!
Growing Where We're Planted
Click on the logo to learn more about our process to grow where we're planted!
January 2019 Facility Task Force Member Communication
Re: DESIGN WORKSHOPS WILL ASK MEMBERS TO WEIGH IN ON RENOVATION SPECIFICS and Message from our Capital Campaign Subgroup
Read this letter here.
Need a Ride? Offer a Ride?

It's easy to provide a ride and get a ride to a B'nai Havurah event. Click here to learn how.
It's Easy as Pie to Log into your Account
Need to create a login for your account? Forgot your password or need to reset it? Access your account, pay your membership, use our online directory by clicking here!
Recognitions and Milestones
We thank all of our donors for their generosity! Making a gift of any size to B'nai Havurah is a meaningful way to recognize a yahrzeit, birthday, anniversary, B'nai Mitzvah and more!
Please click here to view our 2018 donors, donations and milestones.
Please click here to view our 2017 donors, donations and milestones.
Please click here to view our 2016 donors, donations and milestones.
What's Nu
at B'nai Havurah
Enter your email address above if you would like to receive our weekly e-newsletter, "What's Nu" and news of upcoming events and services.
Sponsor an Oneg Shabbat at B'nai Havurah!
Consider Sponsoring an Oneg Shabbat to Mark a Special Occasion

If you would like to sponsor a kiddush in memory of a loved one or to celebrate a joyous occasion such as an anniversary or birthday please contact the office at 303-388-4441. We accommodate all budgets and are most grateful for your support.
B'nai Library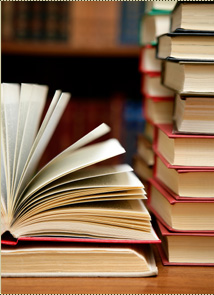 Please visit the Bnai Havurah Library on-line!
The library is open whenever B'nai Havurah is open. We have an excellent collection of books and videos - available for check out! More information.
Fri, 22 February 2019