Books and Bagels
Upcoming Sessions
1. Sunday, December 6, 2020
•
20 Kislev 5781
10:00 AM - 11:30 AM
2. Sunday, January 3, 2021
•
19 Tevet 5781
10:00 AM - 11:30 AM
3. Sunday, February 7, 2021
•
25 Sh'vat 5781
10:00 AM - 11:30 AM
Past Sessions
Sunday, November 1, 2020

•

14 Cheshvan 5781

-

10:00 AM - 11:30 AM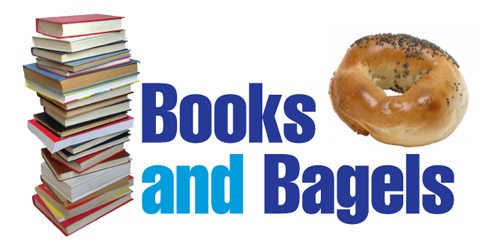 Join other book lovers for informal, stimulating, and virtual discussions of books by Jewish authors. The group meets, usually, on the first Sunday of the month from 10:00 - 11:30 am.
Selected books through February:

November 1: Apeirogon by Colom McCann
December 6: In the Darkroom by Susan Faludi
January 3: Here I Am by Jonathan Safran Foer
February 7: A Bookshop in Berlin by Francoise Frankel

Registration: See below to register. Under notes on the registration form, please indicate which book discussion(s) you plan to join. All are welcome!
Contact Sandy Goldman at sandydenver@aol.com for more information.

Zoom login information for Books & Bagels (December, January, and February):
https://us02web.zoom.us/j/86285684168?pwd=NnFRWDJXZWlFb3JDSU5jTkhYeWZ3QT09
Meeting ID: 862 8568 4168 | Passcode: BookBagel

To call in only:
1 346 248 7799 or 1 669 900 9128 | Meeting ID: 862 8568 4168 / Passcode: 796936116
Share Print Save To My Calendar
Wed, December 2 2020
16 Kislev 5781
It's Easy as Pie to Log into your Account
Need to create a login for your account? Forgot your password or need to reset it? Access your account, pay your membership, use our online directory by clicking here!
Recognitions and Milestones
We thank all of our donors for their generosity. Making a gift of any size to B'nai Havurah is a meaningful way to recognize a yahrzeit, birthday, anniversary, B'nai Mitzvah, and more!
Stay tuned for listings of our
2020 Donors!
.
What's Nu
at B'nai Havurah
Enter your email address above if you would like to receive our weekly e-newsletter, "What's Nu" and news of upcoming events and services.
Sponsor an Oneg Shabbat at B'nai Havurah!
Consider Sponsoring an Oneg Shabbat to Mark a Special Occasion

If you would like to sponsor a kiddush in memory of a loved one or to celebrate a joyous occasion such as an anniversary or birthday please contact the office at 303-388-4441. We accommodate all budgets and are most grateful for your support.
B'nai Library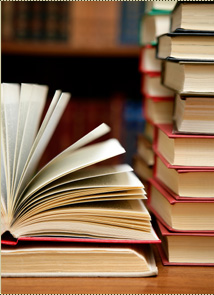 Members and Friends of B'nai are welcome to stop by our library during our open hours. We can accommodate one person at a time in the library, and so suggest you call prior to stopping by.
Our office hours are Tuesday - Thursday from 9:00 am - 4:00 pm and Friday 9:00 am - 2:00 pm. Our pffice phone number is 303-388-4441.
We have an excellent collection of books and videos - available for check out!
Wed, December 2 2020 16 Kislev 5781