Yom Kippur Afternoon of Learning: Contraction & Expansion - The gifts and challenges of the High Holy Day Cycle, with Susan Kaplan
Monday, September 28, 2020
•
10 Tishrei 5781
2:00 PM - 2:45 PM
Zoom information available upon registration
At the beginning of the High Holidays, we are invited into contraction - as individually and collectively draw in for reflection and teshuvah.
The end of the holy days cycle brings us into expansion and returning to our regular life with intentionality. You will be invited into silent reflection regarding a few questions and then be put into a break out session. There you can exchange phone numbers and go out for a virtual walk & talk or go sit in your backyard while you talk. This is a contemplative invitation, supporting your own deeper reflection process and to hear each other into speech during the phone conversation. During this unusual time of COVID's impact and "contraction" of our lives, this year's cycle can feel more profound and challenging.
Susan Kaplan, MSW, MPA, RYT, has a Coaching, Facilitator and Trainer Practice, entitled Listening & Leading From Within LLC. She also is a Certified Nonviolent Communication Trainer, Courage and Renewal Facilitator, Hatha Yoga Teacher, Art of Hosting Facilitator, and Professional Storyteller & Story Listener. She provides equity training and practice groups, restorative conversations, individual and family coaching sessions, professional development, and leadership development. Currently, she is also a coach for Beloved Community, a congregational and neighborhood Resiliency project, and teaches Communication as a Spiritual Practice series and Walking with Grief retreats. Susan invites people into reflection and discernment processes, using a variety of mindfulness, yoga, and Courage work. She is a Mystic Jew, who loves being outside and walking!
Registration is required, below, to receive Zoom login information.
Sorry, Registration has ended.
Share Print Save To My Calendar
Wed, December 2 2020
16 Kislev 5781
It's Easy as Pie to Log into your Account
Need to create a login for your account? Forgot your password or need to reset it? Access your account, pay your membership, use our online directory by clicking here!
Recognitions and Milestones
We thank all of our donors for their generosity. Making a gift of any size to B'nai Havurah is a meaningful way to recognize a yahrzeit, birthday, anniversary, B'nai Mitzvah, and more!
Stay tuned for listings of our
2020 Donors!
.
What's Nu
at B'nai Havurah
Enter your email address above if you would like to receive our weekly e-newsletter, "What's Nu" and news of upcoming events and services.
Sponsor an Oneg Shabbat at B'nai Havurah!
Consider Sponsoring an Oneg Shabbat to Mark a Special Occasion

If you would like to sponsor a kiddush in memory of a loved one or to celebrate a joyous occasion such as an anniversary or birthday please contact the office at 303-388-4441. We accommodate all budgets and are most grateful for your support.
B'nai Library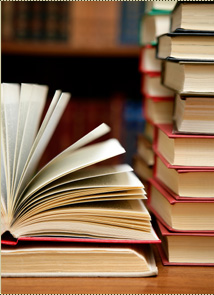 Members and Friends of B'nai are welcome to stop by our library during our open hours. We can accommodate one person at a time in the library, and so suggest you call prior to stopping by.
Our office hours are Tuesday - Thursday from 9:00 am - 4:00 pm and Friday 9:00 am - 2:00 pm. Our pffice phone number is 303-388-4441.
We have an excellent collection of books and videos - available for check out!
Wed, December 2 2020 16 Kislev 5781