Dancing in the Desert: Second Night Virtual Passover Seder
Thursday, April 9, 2020
•
15 Nisan 5780
6:30 PM - 8:00 PM
Virtual - https://zoom.us/j/900971663

Join us on Zoom!
https://zoom.us/j/900971663
Meeting ID: 900 971 663
Dial in on your phone: +1 669 900 9128 or +1 346 248 7799
Meeting ID: 900 971 663
To download A Night of Questions, your haggadah for this seder, please click here.
Musicians Hal Aqua, Annie and Zoe Aqua, and Rabbi Evette will guide you on a participatory and meaningful Seder enriched by Mizrachi, Sephardi and Eshkanazi tunes.

In a time of uncertainty, sadly, we will not be able to be together for Passover in the ways we normally would. But, because this is a festival about resilience and action in the face of hardship, we are excited to offer B'nai Havurah's first-ever Virtual Second Night Seder!

Please register below. Upon registering, you wil receive an online version of a Night of Questions, Reconstructing Judaism's beautiful Haggadah.
We suggest that participants in the Seder have with them, if able:
Wine or juice, shank bone (zeroa), egg (beitzah), bitter herbs (maror), vegetable (karpas), and charoset

At the conclusion of the Seder, those who would like to enjoy their meal with others on Zoom may do so!
Sorry, Registration has ended.
Share Print Save To My Calendar
Sat, June 6 2020
14 Sivan 5780
It's Easy as Pie to Log into your Account
Need to create a login for your account? Forgot your password or need to reset it? Access your account, pay your membership, use our online directory by clicking here!
Recognitions and Milestones
We thank all of our donors for their generosity. Making a gift of any size to B'nai Havurah is a meaningful way to recognize a yahrzeit, birthday, anniversary, B'nai Mitzvah, and more!
Please log in and click here to view our 2018 donors, donations, and milestones.
Please log in and click here to view our 2017 donors, donations, and milestones.
What's Nu
at B'nai Havurah
Enter your email address above if you would like to receive our weekly e-newsletter, "What's Nu" and news of upcoming events and services.
Sponsor an Oneg Shabbat at B'nai Havurah!
Consider Sponsoring an Oneg Shabbat to Mark a Special Occasion

If you would like to sponsor a kiddush in memory of a loved one or to celebrate a joyous occasion such as an anniversary or birthday please contact the office at 303-388-4441. We accommodate all budgets and are most grateful for your support.
B'nai Library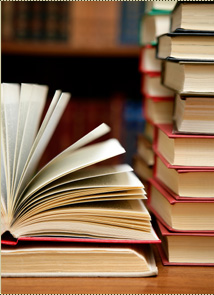 Please visit the Bnai Havurah Library on-line!
The library is open whenever B'nai Havurah is open. We have an excellent collection of books and videos - available for check out! More information.
Sat, June 6 2020 14 Sivan 5780