Jewish Writings Between Tanach and Talmud with Pat Madsen
Upcoming Sessions
1. Thursday, April 6, 2023
•
15 Nisan 5783
4:00 PM - 5:30 PM
On Zoom Only
2. Thursday, April 13, 2023
•
22 Nisan 5783
4:00 PM - 5:30 PM
On Zoom Only
3. Thursday, April 20, 2023
•
29 Nisan 5783
4:00 PM - 5:30 PM
On Zoom Only
4. Thursday, April 27, 2023
•
6 Iyar 5783
4:00 PM - 5:30 PM
On Zoom Only
5. Thursday, May 4, 2023
•
13 Iyar 5783
4:00 PM - 5:30 PM
On Zoom Only
6. Thursday, May 11, 2023
•
20 Iyar 5783
4:00 PM - 5:30 PM
On Zoom Only
7. Thursday, May 18, 2023
•
27 Iyar 5783
4:00 PM - 5:30 PM
On Zoom Only
8. Thursday, May 25, 2023
•
5 Sivan 5783
4:00 PM - 5:30 PM
On Zoom Only
Past Sessions
Thursday, March 30, 2023

•

8 Nisan 5783

-

4:00 PM - 5:30 PM

-

On Zoom Only
Thursday, March 23, 2023

•

1 Nisan 5783

-

4:00 PM - 5:30 PM

-

On Zoom Only
Thursday, March 16, 2023

•

23 Adar 5783

-

4:00 PM - 5:30 PM

-

On Zoom Only
Thursday, March 9, 2023

•

16 Adar 5783

-

4:00 PM - 5:30 PM

-

On Zoom Only
B'nai Havurah - Drop in when you're able - Zoom Link Below
Jewish Writings Between Tanach and Talmud
Remember the Rest of the Tanach? After about three years, Pat Madsen and class proclaimed they have finished the Tanach!
Now, they've moved on to Apocrypha, various books written originally mostly in Greek by different Jewish authors. Join them when you are free.

As with the Rest of the Tanach program, Study is informal (no homework, just turn up). All attitudes are accepted, leading to spirited and sometimes irreverent discussion.
Registration is not required. Drop in when you can. All are welcome! Contact Pat at
atsact@hotmail.com
if you have any questions.
Join us on Zoom:
https://us02web.zoom.us/j/81184704705?pwd=eUI4WWt2WVR2a2c3NSt5ZUxaangwUT09

Meeting ID: 811 8470 4705
Passcode: 289089
One tap mobile
+16699006833,,81184704705# US (San Jose)
+12532158782,,81184704705# US (Tacoma)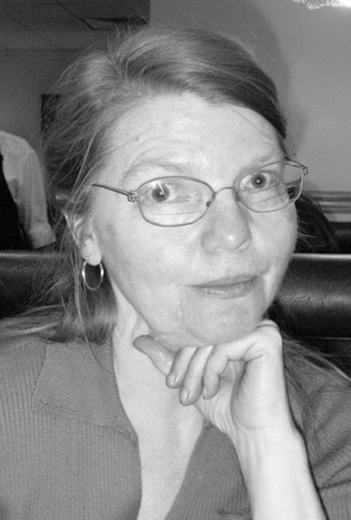 Facilitator: Pat Madsen, a B'nai Havurah member for the better part of 30 years, has written liturgy, studied for a master's in Judaic Studies, sat as a judge, practiced law, acted in local theaters, read more than is necessary and taught at the Denver Institute for Jewish Studies.
Share Print Save To My Calendar
Fri, March 31 2023 9 Nisan 5783