B'nai Havurah and Lighthouse Writers Workshop present Jessica Cohen and David Shneer on "Literature without Borders: The Art of Translation" at the Tattered Cover Colfax
Saturday, January 20, 2018 • 4 Sh'vat 5778
7:00 PM - 8:30 PM
Tattered Cover Bookstore on Colfax, 2526 E Colfax Ave, Denver, CO 80206
Interested in Israeli literature? If so you will want to mark your calendar for January 20, 7 p.m. when B'nai Havurah and Lighthouse Writers Workshop present Jessica Cohen and David Shneer in conversation at the Tattered Cover, Colfax.
They will discuss "Literature without Borders: The Art of Translation." Jessica Cohen, translator, and David Grossman, author, won the 2017 Man Booker International Prize for "A Horse Walks into a Bar." Following their talk, Jessica and David Shneer will open the discussion to questions from the audience. We hope you will join us for coffee, tea, dessert and what promises to be a remarkable evening of conversation.
Registration, below, is appreciated.
Born in England, raised in Israel, and currently living in Denver, Jessica Cohen translates contemporary Israeli prose, poetry, and other creative work. Her translations include works by major Israeli writers including Etgar Keret, Dorit Rabinyan, Ronit Matalon and Tom Segev, as well as Golden Globe-winning director Ari Folman. She is a past board member of the American Literary Translators Association and has served as a judge for the National Translation Award.
David Shneer is the Louis P. Singer professor of Jewish history, chair of the Department of Religious Studies, and professor of history, religious studies, and Jewish studies at the University of Colorado Boulder. He is an acclaimed international speaker and author, having written several books including the award-winning Through Soviet Jewish Eyes: Photography, War, & the Holocaust, called "path-breaking" by the Frankfurter Allgemeine Zeitung. His other books include Queer Jews, a finalist for the Lambda Literary award, and Yiddish and the Creation of Soviet Jewish Culture, a finalist for the National Jewish Book Award.
Sorry, Registration has ended.
Share Print Save To My Calendar
Sat, July 21 2018
9 Av 5778
Our Religious School
For information about our Religious School, please contact Carol Loveman Morris or call 303-388-4441.
Need a Ride? Offer a Ride?

It's easy to provide a ride and get a ride to a B'nai Havurah event. Click here to learn how.
It's Easy as Pie to Log into your Account
Access your account, pay your membership, utilize our online directory by logging in here.
Recognitions and Milestones
We thank all of our donors for their generosity! Making a gift of any size to B'nai Havurah is a meaningful way to recognize a yahrzeit, birthday, anniversary, B'nai Mitzvah and more!
Please click here to view our 2018 donors, donations and milestones.
Please click here to view our 2017 donors, donations and milestones.
Please click here to view our 2016 donors, donations and milestones.
What's Nu
at B'nai Havurah
Enter your email address above if you would like to receive our weekly e-newsletter, "What's Nu" and news of upcoming events and services.
Sponsor an Oneg Shabbat at B'nai Havurah!
Consider Sponsoring an Oneg Shabbat to Mark a Special Occasion

If you would like to sponsor a kiddush in memory of a loved one or to celebrate a joyous occasion such as an anniversary or birthday please contact the office at 303-388-4441. We accommodate all budgets and are most grateful for your support.
B'nai Library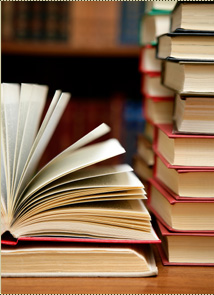 Please visit the Bnai Havurah Library on-line!
The library is open whenever B'nai Havurah is open. We have an excellent collection of books and videos - available for check out! More information.
Sat, July 21 2018 9 Av 5778