Musical Civil Rights Kabbalat Shabbat: Jumping In the Water, sponsored by Colorado IAF 
Friday, January 18, 2019
•
12 Shevat 5779
6:00 PM - 8:30 PM
B'nai Havurah
Parshat Beshalach

When everyone else hesitated, Nachshon, a prince of the tribe of Judah and brother-in-law of Aaron, jumped into the swirling Sea of Reeds. Though he had no obligation to do so, Nachshon understood it was time to act despite his fears. Following Nachshon's lead, the Israelites entered the sea and were saved.

Join Rabbi Evette Lutman, Rabbi Rachel Kobrin (Rodef Shalom), and Jorge Montiel (Colorado IAF) for an all-ages and inspiring Shabbat evening with dinner, song, prayer, and learning as we reflect on what we are called upon to do as Jews and citizens for those who are not in a position to protect their fundamental rights. How might we, as Nachshon, jump in the water, to act on what we know is right?
Civil Rights Shabbat schedule:
6:00–6:30 pm: Dinner of vegetarian lasagna (no cost--please register below)
6:45 - 8:00 pm: Service and d'var (word of Torah) with Rabbi Rachel Kobrin and Jorge Montiel
8:00–8:30 pm: Dessert and informal discussion
Dinner and Dessert Sponsors: Colorado IAF and Margery Goldman in memory of her father, William Goldman

Youth ages 5 and older:
Talia Winokur will offer "How to Lead and When to Follow--Learning from Nachshon" during services. Children will explore the story of Nachshon, the first Israelite to enter the Sea of Reeds. We will reflect on our ability to jump in and create change at home and on the playground. Each child will create a piece of art inspired by the parsha and their experience. Please register below.
Infants and children younger than five:
Babysitting is available at no cost. Please register below.
Please Note: Registration is not required for those wishing to join us solely for the service. Though there is no cost for the dinner, babysitting, or youth program, we do request registration for planning purposes. The deadline for registration is Wednesday, January 16, at 2:00 pm. Please register below.
Presenters:

Rabbi Rachel Kobrin is the Spiritual Leader of Congregation Rodef Shalom. Rabbi Kobrin is active in many aspects of Jewish life and Jewish thought, including as a CLAL Rabbis Without Borders Fellow, and a contributing writer for My Jewish Learning, HuffPost, and the Denver Post, among other publications and websites. Rabbi Kobrin has a passion for serving people of all ages and bringing the joy and meaning of our 3,500-year-old tradition to the modern world.
Jorge Montiel is the Lead Organizer of a new broad-based organizing strategy in the Denver metro area, affiliated with the Industrial Areas Foundation (IAF). Mr. Montiel has organized with the IAF for over 14 years, most recently with COPS/Metro in San Antonio, TX and prior to that with Valley Interfaith Project in Phoenix, AZ. Mr. Montiel's previous career was in corporate finance. He received a Bachelor in Science degree in Mechanical Engineering from the University of Arizona and an MBA from the University of Michigan Business School.


Please contact Marilyn Winokur or Zeik Saidman if you have any questions.
Share Print Save To Your Calendar
Growing Where We're Planted
Click here or on the logo below to learn more about our process to grow where we're planted!
Click here for
February 2019 Facility Task Force Member Communication
and
Design Workshop Registration

Need a Ride? Offer a Ride?

It's easy to provide a ride and get a ride to a B'nai Havurah event. Click here to learn how.
It's Easy as Pie to Log into your Account
Need to create a login for your account? Forgot your password or need to reset it? Access your account, pay your membership, use our online directory by clicking here!
Recognitions and Milestones
We thank all of our donors for their generosity. Making a gift of any size to B'nai Havurah is a meaningful way to recognize a yahrzeit, birthday, anniversary, B'nai Mitzvah, and more!
Please log in and click here to view our 2018 donors, donations, and milestones.
Please log in and click here to view our 2017 donors, donations, and milestones.
What's Nu
at B'nai Havurah
Enter your email address above if you would like to receive our weekly e-newsletter, "What's Nu" and news of upcoming events and services.
Sponsor an Oneg Shabbat at B'nai Havurah!
Consider Sponsoring an Oneg Shabbat to Mark a Special Occasion

If you would like to sponsor a kiddush in memory of a loved one or to celebrate a joyous occasion such as an anniversary or birthday please contact the office at 303-388-4441. We accommodate all budgets and are most grateful for your support.
B'nai Library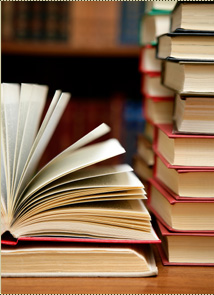 Please visit the Bnai Havurah Library on-line!
The library is open whenever B'nai Havurah is open. We have an excellent collection of books and videos - available for check out! More information.
Mon, 17 June 2019