Medicine in the 21st Century: A Primer on Alternative Healing
Thursday, October 25, 2018
•
16 Cheshvan 5779
12:00 PM - 2:00 PM
B'nai Havurah
The Chachamim Group wishes to honor Sharsheret and the work they do to promote cancer awareness and support through their Pink & Teal Shabbatot offered every year the week of October 20-27.
Dr. Rena Bloom, Naturopath
Dr. Marc Drillings, Chiropractor, Acupuncturist
Barbara Reinish, Healing Touch
Carla Sciaky, Doorways to Healing
Moderated by Dr. Ben Honigman
These are just five of the many practices in the art of healing. We are especially pleased to begin exploring with three Reconstructionists (four if we count our moderator Dr. Ben Honigman) and Rena Bloom.
Please join us for the fourth event in our series of Chachmim programs planned to create opportunities for those of us who no longer have to labor from 9 to 5 to get together to stay current and informed, meet new people, connect and reconnect, eat and just chill.
Light snacks and beverages will be provided. In addition, participants may bring their own lunch or purchase a boxed lunch with a choice of sandwich or salad for $10.50.
We look forward to seeing you at noon on October 25!
Please call Sonia Kaufman at 303-388-4441 if you have any questions or would like to request help with transportation.
Please register below to let us know you will be joining us and to indicate your lunch preference. There is also an opportunity for you to let us know if you require transportation in the form below.
Food orders must be in by 11:00 am on Wednesday, October 24, so the order can be placed. We apologize we will not be able to take food orders after that time.
This form is not active.
Share Print Save To Your Calendar
Growing Where We're Planted
Click here or on the logo below to learn more about our process to grow where we're planted!
Click here for
February 2019 Facility Task Force Member Communication
and
Design Workshop Registration

Need a Ride? Offer a Ride?

It's easy to provide a ride and get a ride to a B'nai Havurah event. Click here to learn how.
It's Easy as Pie to Log into your Account
Need to create a login for your account? Forgot your password or need to reset it? Access your account, pay your membership, use our online directory by clicking here!
Recognitions and Milestones
We thank all of our donors for their generosity! Making a gift of any size to B'nai Havurah is a meaningful way to recognize a yahrzeit, birthday, anniversary, B'nai Mitzvah and more!
Please click here to view our 2018 donors, donations and milestones.
Please click here to view our 2017 donors, donations and milestones.
Please click here to view our 2016 donors, donations and milestones.
What's Nu
at B'nai Havurah
Enter your email address above if you would like to receive our weekly e-newsletter, "What's Nu" and news of upcoming events and services.
Sponsor an Oneg Shabbat at B'nai Havurah!
Consider Sponsoring an Oneg Shabbat to Mark a Special Occasion

If you would like to sponsor a kiddush in memory of a loved one or to celebrate a joyous occasion such as an anniversary or birthday please contact the office at 303-388-4441. We accommodate all budgets and are most grateful for your support.
B'nai Library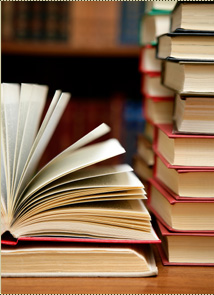 Please visit the Bnai Havurah Library on-line!
The library is open whenever B'nai Havurah is open. We have an excellent collection of books and videos - available for check out! More information.
Tue, 21 May 2019