Tikkun Olam
B'nai Havurah has an active Tikkun Olam (repairing the world) Committee which works to help alleviate hunger, homelessness, disease, ignorance, abuse, and oppression among all people. In addition, the committee works to preserve the health of the global ecosystem upon which all life depends. Tikkun Olam is prepared to take action, both individually and as a community, that is ethically and socially responsible.
Scroll down to learn how you can apply for a grant to support your non-profit organization.
Apply for a Grant
The Tikkun Olam Committee welcomes grant proposals for social action projects that will be initiated by a congregation member or agency.
Tikkun Olam grants go to projects that act on the Tikkun Olam obligation to repair the world. We encourage submission of proposals that address problems such as child poverty, domestic violence, homelessness and saving the earth. Previous projects funded through Tikkun Olam have been sponsored by groups such as Women4Women Knitting4Peace, Place Bridge Academy, Kavod on the Road, Jewish Family Service, the Kenya-based Sharing Hope for Communities, the Habitat for Humanity Interfaith Alliance, Family Tree and Ekar Farm.
Please download forms here or contact the office at 303-388-4441 and we will mail or email you an application. Grant proposals are accepted any time.
Use the form below to apply for a grant, or download and print out the form provided.
General Information for Requests to the B'nai Havurah Tikkun Olam Grant Program
Purpose: The purpose of the Program is to fund Tikkun Olam activities sponsored by or involving B'nai Havurah members. The funds are made possible by $9/year (half shekel) contributions from B'nai Havurah members and young adults who are bar/bat mitzvahs, as well as other contributions. The Tikkun Olam Committee has the responsibility of allocating monies to activities that contribute to the "healing of the world" and are consistent with the Mission and Values Statements of B'nai Havurah (see Appendix 1). The Tikkun Olam Committee awards these monies through grants approved by its Grants Subcommittee.
Form: Requests for funding must come from B'nai Havurah members and provide information using the attached application form. Requests should be brief, readable, and informative. Requests by e-mail are encouraged and should be sent to tikkunolam@bnaihavurah.org.
Deadline for Submission: The Tikkun Olam Grants Sub-committee accepts project proposals for Tikkun Olam grant funds at any time. Every effort will be made by the Subcommittee to decide whether to fund grant requests within two weeks of receiving a proposal. Applications not receiving funds may be revised and resubmitted.
Amount to be Allocated: Requests for Tikkun Olam Grants are limited to no more than $500.
Criteria: Applications will be evaluated for inclusivity, cost effectiveness, level of benefit to - and participation by - the B'nai Havurah community, the Jewish community and the community as a whole.
Grants Subcommittee Decisions are Final. The Subcommittee will review all requests and make decisions based on the above criteria. Its decisions will be final. Reasons for denial will be provided to all whose grant requests are not funded.
Deadline for Use of Funds Awarded: Funds granted by the Grants Subcommittee must be used no later than one year from the date they are provided to the grantee.
If you wish to download and print the proposal form, use this link: Grant Form - 2014
You may also complete the online form below.
Wed, December 2 2020
16 Kislev 5781
It's Easy as Pie to Log into your Account
Need to create a login for your account? Forgot your password or need to reset it? Access your account, pay your membership, use our online directory by clicking here!
Recognitions and Milestones
We thank all of our donors for their generosity. Making a gift of any size to B'nai Havurah is a meaningful way to recognize a yahrzeit, birthday, anniversary, B'nai Mitzvah, and more!
Stay tuned for listings of our
2020 Donors!
.
What's Nu
at B'nai Havurah
Enter your email address above if you would like to receive our weekly e-newsletter, "What's Nu" and news of upcoming events and services.
Sponsor an Oneg Shabbat at B'nai Havurah!
Consider Sponsoring an Oneg Shabbat to Mark a Special Occasion

If you would like to sponsor a kiddush in memory of a loved one or to celebrate a joyous occasion such as an anniversary or birthday please contact the office at 303-388-4441. We accommodate all budgets and are most grateful for your support.
B'nai Library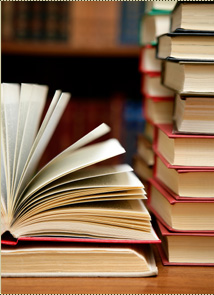 Members and Friends of B'nai are welcome to stop by our library during our open hours. We can accommodate one person at a time in the library, and so suggest you call prior to stopping by.
Our office hours are Tuesday - Thursday from 9:00 am - 4:00 pm and Friday 9:00 am - 2:00 pm. Our pffice phone number is 303-388-4441.
We have an excellent collection of books and videos - available for check out!
Wed, December 2 2020 16 Kislev 5781