THE EVENT, B'nai Havurah's 5th Annual Fundraiser
THE EVENT, B'nai Havurah's 5th Annual Fundraiser
(L-R) Liat, Eli Saragoussi & Annie Aqua (folk/indie, a little bit Klezmer) featured at THE EVENT.
Liat is an engaging, dynamic singer/songwriter with an earthy sound, a powerful voice, and impressive guitar chops. Her indie/folk songs are infectious, groove-based and delightful. Liat performs as a solo act as well as with a full band. She will be joined at our event by Eli Saragoussi on bass and Annie Aqua on violin. Eli Saragoussi is an illustrator, designer, and musician in Athens, GA. Annie Aqua has been playing violin since the age of four. She currently plays in a variety of bands including Klezmer band Hal Aqua and the Lost Tribe, Middle Eastern band Zuruna, indie soul-pop band Electric Thinking Machine, and pop-baroque quartet Spinphony. Annie also teaches private violin lessons to children and adults. All three women have a history at B'nai Havurah: Liat taught in our Religious School, and Eli and Annie have grown up within our congregation.
Phamaly was formed in 1989 when five students of the Boettcher School in Denver, Colorado, grew frustrated with the lack of theatrical opportunities for people living with Boettcher was formed in 1989 when five students of the Phamaly disabilities, and decided to create a theatre company that would provide individuals with disabilities the opportunity to perform. Phamaly Theatre Company (formerly known as The Physically Handicapped Actors & Musical Artists League) produces professional scale plays and musicals year-round throughout the Denver Metro region, cast entirely of performers with disabilities across the spectrum (physical, cognitive, and emotional). Its mission is mission is to inspire people to re-envision disability through professional theater and its vision is that every individual with a disability has the opportunity to participate in all aspects of high quality performing arts. Phamaly has consistently won awards throughout Denver and nationally, including the National Endowment for the Arts, True West, the Alliance for Colorado Theatre, and the Mayor's Award for Excellence in the Arts and Culture.
We are no longer accepting online reservations.  If you would like to join us, please contact Becky Epstein, exec@bnaihavurah.org or 720-327-5394 go see if we have any spots available. Thank you!
Fri, December 14 2018
6 Tevet 5779
Need a Ride? Offer a Ride?

It's easy to provide a ride and get a ride to a B'nai Havurah event. Click here to learn how.
It's Easy as Pie to Log into your Account
Need to create a login for your account? Forgot your password or need to reset it? Access your account, pay your membership, utilize our online directory by clicking here!
Recognitions and Milestones
We thank all of our donors for their generosity! Making a gift of any size to B'nai Havurah is a meaningful way to recognize a yahrzeit, birthday, anniversary, B'nai Mitzvah and more!
Please click here to view our 2018 donors, donations and milestones.
Please click here to view our 2017 donors, donations and milestones.
Please click here to view our 2016 donors, donations and milestones.
What's Nu
at B'nai Havurah
Enter your email address above if you would like to receive our weekly e-newsletter, "What's Nu" and news of upcoming events and services.
Sponsor an Oneg Shabbat at B'nai Havurah!
Consider Sponsoring an Oneg Shabbat to Mark a Special Occasion

If you would like to sponsor a kiddush in memory of a loved one or to celebrate a joyous occasion such as an anniversary or birthday please contact the office at 303-388-4441. We accommodate all budgets and are most grateful for your support.
B'nai Library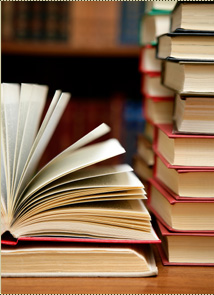 Please visit the Bnai Havurah Library on-line!
The library is open whenever B'nai Havurah is open. We have an excellent collection of books and videos - available for check out! More information.
Fri, December 14 2018 6 Tevet 5779