Thank you, Donors! Milestones and Donations
Thank you, Donors! Milestones and Donations
Through the generosity of our members and friends, B'nai Havurah can continue to fulfill our mission as an inclusive, participatory, welcoming Jewish Reconstructionist community that comes together for study, worship, joyous practice, social justice, acts of kindness and connection with the Jewish people.

B'nai Havurah has a long egalitarian tradition and values the time, talent, and financial contribution of all members, regardless of the level of their gift. See below for donors listed under our various funds as well as a list of all those who have donated to our Other Half Fund in 2018.
To view our Gift Acceptance and Donor Recognition Program brochure, please click here.
To view fund areas and to make a gift to B'nai Havurah, please go here.
To view 2017 Donor Recognition, please click here.
The Other Half Annual Campaign Donors - 2018
Todah Rabah -- Thank you!
Deb Lebow Aal & Ron Aal
Jennifer Ades
Deborah Andrews & Steve Howards
Hal & Risa Aqua
Caryn Aviv & Dawn Weber
Rob & Sam Baumgarten
Gail ben Ezra
Megan Beren
Scott Bergstrom & Jana Eisinger
Patricia Bolshoun
Martie Bombel
Carol & David Bubes
Rachel Byrne & Greg Tamkin
Arna & Marty Caplan
Diane Choate
Shirley Coren
Shmuel Deitel & Janet Sherman
Gregg Drinkwater & David Shneer
Jacqueline Eisenbaum
Elisabeth Evans
Richard Fantel
Anne Fendrich
Elizabeth Ferber Reder & Bernard Reder
Lee Fisher & Barry Rosenberg
Ilana & David Fishman
Eric France & Judy Stein
John & Debora Freed
Stewart Gabel & Joan Manheimer
Doug Gertner & Maggie Miller
Sandy Goldman & Joel Miller
Carol & Henry Goldstein
Debbie Goodman
Phyllis Goodman
David & Anne Gordon
Shelly Goss
Alan Greenberg & Liane Morrison
Holly Greenfield
Tamara Hertz & Doug Johnson
Ben Honigman & Mary Kohn
Nancy Jackson
Joel Judd
Sally Klein
Rick Kornfeld & Julie Malek
Sheila Lehrburger
Dorothy & Ron Lepoff
Ted & Stacey Levin
Susan Lurie
Patricia Madsen
Laura Michaels
Felice & John Morel
David & Marla Nosan
Jeanne Pantone & Owen Chariton
Dan Prendergast & Carla Sciaky
Priscilla Press
Sandie Radetsky-Banks & Greg Banks
Zeik Saidman & Alana Smart
Glenda Schumann & Mike Hudson
Elaine Selsberg & Daniel Recht
Becky & Jack Sheinbaum
Barbara Silverstein
Benjamin & Shannon Simler
Ted & Jean Simon
Amy Snow
Jaimee Sodosky
Susan Spero & Mike Jalving
Hayden Starr
Alida Stein
Bob Stephens & Barbara Borow-Stephens
Tom & Sally Stich
Daniel Taubman & Lissa Levin
Laura Thor & Robert Bram
Joyce Thorn
Jerome & Sharon Tinianow
Bobbie & Ed Towbin
Linda & Alan Treibitz
Kate & Eric Tribbett
Alice Turak
Bobbie Van Horn
Ethan Waldman & Hannah Weil
Teri Walker & Dennis Lazof
Joan & Abbott Wallis
Neil Weiss
Rebecca & Seth Weiss
Helen White
Marilyn & Talia Winokur
Simon Zalkind & Andrew Swadener
Claire Zilber & John Menninger
The Other Half funds critical programs
including our religious school, adult education, our High Holy Days, our library, Shabbat services and Oneg Shabbats.
Our goal for 2018 is to raise $80,000 to support our dynamic, inclusive, and participatory community.
To make your donation to The Other Half
Annual Campaign, click here.
2019 Membership
Thank you for your support in making B'nai the most diverse, open and welcoming synagogue in Denver! Click here to renew your membership for 2019!
If you are curious about B'nai Havurah and want to learn more, please contact exec@bnaihavurah.org or call our office at 303-388-4441. We'd love to talk to you!
Growing Where We're Planted
Click on the logo to learn more about our process to grow where we're planted!
January 2019 Facility Task Force Member Communication
Re: DESIGN WORKSHOPS WILL ASK MEMBERS TO WEIGH IN ON RENOVATION SPECIFICS and Message from our Capital Campaign Subgroup
Read this letter here.
Need a Ride? Offer a Ride?

It's easy to provide a ride and get a ride to a B'nai Havurah event. Click here to learn how.
It's Easy as Pie to Log into your Account
Need to create a login for your account? Forgot your password or need to reset it? Access your account, pay your membership, use our online directory by clicking here!
Recognitions and Milestones
We thank all of our donors for their generosity! Making a gift of any size to B'nai Havurah is a meaningful way to recognize a yahrzeit, birthday, anniversary, B'nai Mitzvah and more!
Please click here to view our 2018 donors, donations and milestones.
Please click here to view our 2017 donors, donations and milestones.
Please click here to view our 2016 donors, donations and milestones.
What's Nu
at B'nai Havurah
Enter your email address above if you would like to receive our weekly e-newsletter, "What's Nu" and news of upcoming events and services.
Sponsor an Oneg Shabbat at B'nai Havurah!
Consider Sponsoring an Oneg Shabbat to Mark a Special Occasion

If you would like to sponsor a kiddush in memory of a loved one or to celebrate a joyous occasion such as an anniversary or birthday please contact the office at 303-388-4441. We accommodate all budgets and are most grateful for your support.
B'nai Library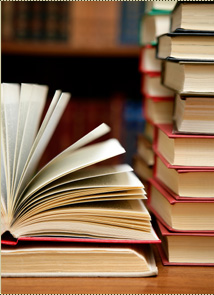 Please visit the Bnai Havurah Library on-line!
The library is open whenever B'nai Havurah is open. We have an excellent collection of books and videos - available for check out! More information.
Fri, 22 February 2019