Shabbat
Shabbat
B'nai Havurah's services offer members and guests a variety of experiential approaches, including music-focused and intergenerational services, monthly Torah study minyans (often lay-led), Storahtelling and more.
B'nai Havurah holds Shabbat services every Saturday morning at 9:30 am -- a thoughtful balance of prayer, singing, readings, Torah leining and discussion. We generally schedule a Music Shabbat Service with instrumental accompaniment on the first Saturday of each month.
Our popular Friday night School Shabbat evenings, coordinated with our Religious School, are held on the second Friday of the month during the school year and are geared toward families with school-age children and preschoolers. We begin at 5:30 pm with songs for young children, followed by a catered dinner at 6:00 pm and a short service (co-led by our students, music director, and Rabbi) at 7:00 pm.
Beginning in January and on the fourth Friday evening of each month thereafter, we offer an all-ages Shabbat experience that includes, ritual, food, singing, camaraderie, and shared community. We start at 6:30 pm with a lively, joyous Kabbalat Shabbat and Ma'ariv (evening) service, followed by a dinner at 7:30 pm (potluck with a catered main dish).
Throughout the year, we offer a number of additional Shabbat programs, including Kirtan Havdalah services (call-and-response chant-based musical experience) and Shabbat in the 'Hood, hosted by B'nai Havurah families in their homes during the summer months.
If you would like to sponsor a Kiddush in memory of a loved one or to celebrate a joyous occasion such as an anniversary or birthday, please sign up here.
Please check your weekly What's Nu newsletter or our website calendar for updated information for Shabbat services and special Shabbat events. Bar and Bat Mitzvah services, open to our community, are held at B'nai Havurah or occasionally offsite. Please call the office at 303-388-4441 if you or a loved one needs accommodations to attend any of our services.
Thu, August 13 2020
23 Av 5780
Shabbat in Your Hood
Coming (via Zoom) to a Hood Near You!
Friday, August 28, 6:00 pm

CLICK HERE to register and
view a short video from our
July 24th Shabbat in Your Hood
It's Easy as Pie to Log into your Account
Need to create a login for your account? Forgot your password or need to reset it? Access your account, pay your membership, use our online directory by clicking here!
Recognitions and Milestones
We thank all of our donors for their generosity. Making a gift of any size to B'nai Havurah is a meaningful way to recognize a yahrzeit, birthday, anniversary, B'nai Mitzvah, and more!
Stay tuned for listings of our
2020 Donors!
.
What's Nu
at B'nai Havurah
Enter your email address above if you would like to receive our weekly e-newsletter, "What's Nu" and news of upcoming events and services.
Sponsor an Oneg Shabbat at B'nai Havurah!
Consider Sponsoring an Oneg Shabbat to Mark a Special Occasion

If you would like to sponsor a kiddush in memory of a loved one or to celebrate a joyous occasion such as an anniversary or birthday please contact the office at 303-388-4441. We accommodate all budgets and are most grateful for your support.
B'nai Library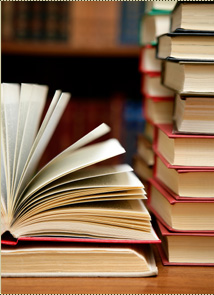 Please visit the Bnai Havurah Library on-line!
The library is open whenever B'nai Havurah is open. We have an excellent collection of books and videos - available for check out! More information.
Thu, August 13 2020 23 Av 5780