Ride Sharing Opportunities
Ride Sharing Opportunities

Thank you for exploring our ride sharing opportunities.
Below, please see the events that are offering ride share opportunities to those offering and those seeking a ride.
If you are planning on attending an event, and are able to offer a ride or are in need of a ride, just click on the link below.
If you are offering a ride, add your car and the number of seats you have available.
If you need a ride, simply select a car that is close to you or on the way to the event. If there is no car available to you, please add your name to the waitlist and if a car becomes available, you will be notified.
Additional notes:
B'nai Havurah is not responsible for the safety of the ride share participants. Drivers are not required to present B'nai Havurah with car insurance or driving records. Those seeking rides and offering rides are doing so at their own risk.
Please respect the distance a driver may have to travel to pick you up. For any questions or concerns please contact Jay at jndmayer@msn.com
Seder in the DesertSaturday, March 31 from 6:00 PM to 9:00 PM@ B'nai Havurah
To learn more about the event, click here.
Click the ride share icon below to offer a ride or get a ride:

Sun, March 18 2018 2 Nisan 5778
Sun, March 18 2018
2 Nisan 5778
Our Religious School
Be SMART - Parent Education Program about gun safety on Sunday, March 18th, 9:30-11:00 am. Click here for more information..
Save the Date to Celebrate Jewish Art Day at B'nai on Sunday, April 29th, 9:30 am-12:00 pm.
For information about our Religious School, please contact Carol Loveman Morris or call 303-388-4441.
Need a Ride? Offer a Ride?

It's easy to provide a ride and get a ride to a B'nai Havurah event. Click here to learn how.
It's Easy as Pie to Log into your Account
Access your account, pay your membership, utilize our online directory by logging in here.
Recognitions and Milestones
We thank all of our donors for their generosity! Making a gift of any size to B'nai Havurah is a meaningful way to recognize a yahrzeit, birthday, anniversary, B'nai Mitzvah and more!
Please click here to view our 2017 donors, donations and milestones.
Please click here to view our 2016 donors, donations and milestones.
What's Nu
at B'nai Havurah
Enter your email address above if you would like to receive our weekly e-newsletter, "What's Nu" and news of upcoming events and services.
Sponsor an Oneg Shabbat at B'nai Havurah!
Consider Sponsoring an Oneg Shabbat to Mark a Special Occasion

If you would like to sponsor a kiddush in memory of a loved one or to celebrate a joyous occasion such as an anniversary or birthday please contact the office at 303-388-4441. We accommodate all budgets and are most grateful for your support.
B'nai Library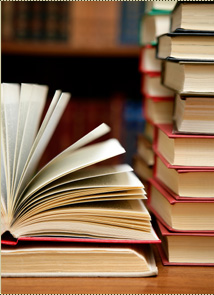 Please visit the Bnai Havurah Library on-line!
The library is open whenever B'nai Havurah is open. We have an excellent collection of books and videos - available for check out! More information.