Religious School
CHAI FIVE - Youth Education Program
Chai Five Youth Education Program
Mitzvah Corps -
CHAI FIVE - Youth Education Program Mission
The B'nai Havurah Reconstructionist Youth Education Program is dedicated to providing our children with an environment that nurtures the whole person and with the following mission from the Reconstrucitionist movement:
Judaism is an evolving religious civilization based on a rich cultural heritage.
Reconstructionists are involved in an organic Jewish community that emphasizes the concept of peoplehood.
American Jews live within, and have a commitment to, their American and Jewish communities.
Reconstructionists are committed to understanding the role of the State of Israel, and its importance to American Jews.
We understand, support, and feel responsible to World Jewry.
Men and women participate equally and fully in all areas of Jewish life.
Reconstructionists are committed to the democratic process in Jewish life.
Traditions and rituals are adapted in ways that give meaning to modern Jewish life.
Students of all backgrounds and abilities are welcome. We will do our best to accommodate special needs.
Our Philosophy of Teaching
To help our children develop understanding, knowledge and appreciation of Judaism, B'nai Havurah School adheres to the following educational practices:
Integration of all aspects of Judaism (i.e. culture, religion, history and language) through a dynamic core curriculum.
Recognition of different learning styles which necessitate the use of a variety of materials and teaching strategies.
Encouraging learning through hands-on experiences, simulations and participatory involvement.
Cooperation of teachers, children, and parents to develop a positive, constructive school climate enhanced by a sense of caring, responsibility and respect for individual.
Students from diverse family backgrounds are welcome, including those from mixed marriages, assuming that one parent is Jewish and both parents are committed to raising their child in the Jewish tradition.
Our Qualified Staff
Director of Education
Dr. Carol Loveman Morris is our Religious School Principal. She is passionate about Judaism and dedicated to providing a Jewish educational experience that is inspiring, enlightening and truly enjoyable for children and their families.
Rabbi
Rabbi Evette Lutman joined our congregation in July 2010. She is delighted to partner with our teachers to find innovative ways to fully engage our children as lifelong learners. "It is a joy to work with learners as they move from 'I don't know' to those 'ah-Haa!' moments, when a new word, idea or text is understood."

Music Director
Our very own Hal Aqua teaches music on Sunday mornings, prepares students to co-lead Kabbalat Shabbat services and offers his talents to our Community and Family Education Days.

Religious School Teachers and Staff
Our exceptional, qualified teaching staff includes a dedicated faculty from diverse backgrounds who are both members and non-members trained in Reconstructionist theory. Together the B'nai Havurah teachers work as a team to provide our students with Jewish literacy and skills learned in an engaging manner so that they will choose to continue participating and learning as Jews.
Thu, October 22 2020
4 Cheshvan 5781
It's Easy as Pie to Log into your Account
Need to create a login for your account? Forgot your password or need to reset it? Access your account, pay your membership, use our online directory by clicking here!
Recognitions and Milestones
We thank all of our donors for their generosity. Making a gift of any size to B'nai Havurah is a meaningful way to recognize a yahrzeit, birthday, anniversary, B'nai Mitzvah, and more!
Stay tuned for listings of our
2020 Donors!
.
What's Nu
at B'nai Havurah
Enter your email address above if you would like to receive our weekly e-newsletter, "What's Nu" and news of upcoming events and services.
Sponsor an Oneg Shabbat at B'nai Havurah!
Consider Sponsoring an Oneg Shabbat to Mark a Special Occasion

If you would like to sponsor a kiddush in memory of a loved one or to celebrate a joyous occasion such as an anniversary or birthday please contact the office at 303-388-4441. We accommodate all budgets and are most grateful for your support.
B'nai Library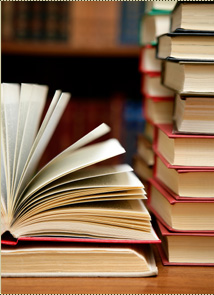 Please visit the Bnai Havurah Library on-line!
The library is open whenever B'nai Havurah is open. We have an excellent collection of books and videos - available for check out! More information.
Thu, October 22 2020 4 Cheshvan 5781