Out of the Box 2020
Resources for Our Members and Friends of All Ages
Since we not able to add virtual or in-person programming for all of our services, we offer, below, resources to enrich the High Holy Days for you and your loved ones.
Tashlich – Rosh Hashanah first or second day, Saturday or Sunday, September 19 or 20
• Ritualwell has many resources and ideas, including a service for those unable to access flowing water, an Experiential Tashlich Service, and some beautiful blessings.

• Reform Judaism, Among the many resources on this site is one entitled "How to Cast Away Your Sins and Protect the Environment."

• https://www.jewishboston.com/do-it-yourself-tashlich

• 18Doors supports interfaith couples and families exploring Jewish life.

• Write a letter to yourself to keep and read next year with reflections about the past year and hopes for the coming year.

• Reverse Tashlich – Instead of casting sins, clean up litter...at a body of water near you.

• Bring food to a food pantry; choose a food justice organization to donate money, time or food.
For families with young children:
Kveller, Use a kiddie pool or a large bowl filled with water. Have a conversation with your kids about mistakes they've made over the past year. Have them draw or write their mistakes on paper with washable markers (and you do it too!). Then float the papers in the water and watch your sins disappear.
Yom Kippur – Sunday, September 27
Yom Kippur Afternoon of Learning
• 2:00-2:45 pm – Contraction & Expansion: Gifts and Challenges of the High Holy Day Cycle, with Susan Kaplan. For additional information and registration (required), go to www.bnaihavurah.org/event/YK_SusanK

• 3:00-3:45 pm – Reflections by a Jewish Woman of Color, with Nadia Saldaña-Spiegle. For additional information and registration (required), go to www.bnaihavurah.org/event/YK_Nadia
For young children (infant to Kindergarten):
B'nai Havurah's Story Adventure Club – Rhythm 'n' Ruach Adventure for High Holy Days Sunday, September 27, 10:30-11:15 am – Contact Carol@bnaihiavurah.org, 303-388-4441 x11.
Sat, October 24 2020
6 Cheshvan 5781
It's Easy as Pie to Log into your Account
Need to create a login for your account? Forgot your password or need to reset it? Access your account, pay your membership, use our online directory by clicking here!
Recognitions and Milestones
We thank all of our donors for their generosity. Making a gift of any size to B'nai Havurah is a meaningful way to recognize a yahrzeit, birthday, anniversary, B'nai Mitzvah, and more!
Stay tuned for listings of our
2020 Donors!
.
What's Nu
at B'nai Havurah
Enter your email address above if you would like to receive our weekly e-newsletter, "What's Nu" and news of upcoming events and services.
Sponsor an Oneg Shabbat at B'nai Havurah!
Consider Sponsoring an Oneg Shabbat to Mark a Special Occasion

If you would like to sponsor a kiddush in memory of a loved one or to celebrate a joyous occasion such as an anniversary or birthday please contact the office at 303-388-4441. We accommodate all budgets and are most grateful for your support.
B'nai Library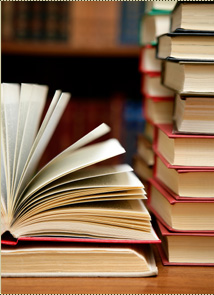 Please visit the Bnai Havurah Library on-line!
The library is open whenever B'nai Havurah is open. We have an excellent collection of books and videos - available for check out! More information.
Sat, October 24 2020 6 Cheshvan 5781