Becky Epstein, Executive Director
Denver native Becky Epstein has more than 25 years of experience working within the non-profit sector. A graduate of University of Puget Sound, with a degree in Elementary Education and a minor in Religious Studies, Becky taught school, worked with at-risk youth and worked in special events, fund development and communications in Seattle, before returning to her Denver roots in 2001. Becky's work with non-profit organizations has led her to many interesting and rewarding projects and she finds great pleasure in planning and delivering successful programs with committed volunteers. She is grateful to now be included in the B'nai Havurah community.

Ms. Epstein enjoys frequent excursions to Colorado's mountains for relaxation, hiking, biking, and exploration.
Carol Loveman Morris, Director of Education
As our Director of Education, Carol is responsible for overseeing programming, staffing and content for our K – 7 part-time religious school. Carol has worked for many years in the Denver Jewish community as an educator, trainer, administrator and advocate for Jewish education. Most recently, she was the Educational Director of Stepping Stones…to a Jewish Me. Carol has continued to teach at Temple Emanuel throughout her career because of her passion for teaching and her continued desire to remain up to date with the best practices in Jewish education. She also worked at the Colorado Agency for Jewish Education where she was the Advocate for School Excellence. She advocated for all of the preschools, day schools and religious schools in Colorado. She helped to develop teacher training programs and coordinate conferences and workshops for teachers and principals. More recently she started her own business helping people create meaningful life cycle celebrations and tutoring Hebrew.
Hal Aqua, Music Director
Hal Aqua, B'nai Havurah's Music Director, provides songleading and music for Shabbat services and holiday events, coordinates our High Holy Days team of musicians, and teaches music to our Sunday School students.
In addition to his work with B'nai Havurah, Hal runs a graphic design studio along with his wife, artist/teacher/tutor Risa Towbin Aqua, and performs with his "nouveau klezmer" band The Lost Tribe and as children's performer Cowboy Hersh. A longtime member of B'nai Havurah, Hal strives to bring his love of Jewish world music to our community, with the goal of enriching and deepening our experience of being together.
Thu, October 22 2020
4 Cheshvan 5781
It's Easy as Pie to Log into your Account
Need to create a login for your account? Forgot your password or need to reset it? Access your account, pay your membership, use our online directory by clicking here!
Recognitions and Milestones
We thank all of our donors for their generosity. Making a gift of any size to B'nai Havurah is a meaningful way to recognize a yahrzeit, birthday, anniversary, B'nai Mitzvah, and more!
Stay tuned for listings of our
2020 Donors!
.
What's Nu
at B'nai Havurah
Enter your email address above if you would like to receive our weekly e-newsletter, "What's Nu" and news of upcoming events and services.
Sponsor an Oneg Shabbat at B'nai Havurah!
Consider Sponsoring an Oneg Shabbat to Mark a Special Occasion

If you would like to sponsor a kiddush in memory of a loved one or to celebrate a joyous occasion such as an anniversary or birthday please contact the office at 303-388-4441. We accommodate all budgets and are most grateful for your support.
B'nai Library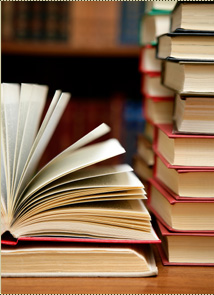 Please visit the Bnai Havurah Library on-line!
The library is open whenever B'nai Havurah is open. We have an excellent collection of books and videos - available for check out! More information.
Thu, October 22 2020 4 Cheshvan 5781