Rabbi Evette Lutman
Rabbi Evette Lutman came to B'nai Havurah in July, 2010, after receiving her rabbinic ordination from the Reconstructionist Rabbinical College (RRC) in Wyncote, Pennsylvania. She also holds a bachelor's degree in Business Administration from Ohio University, and a juris doctorate from the Ohio State University Moritz College of Law. After graduation from law school, Rabbi Evette represented battered women in various settings, eventually taking a position as Referee for the Washtenaw County Friend of the Court in Ann Arbor, Michigan, where she served for ten years.
Rabbi Evette has brought her love for Jewish texts, history, prayer and music to B'nai Havurah with torah discussions, "Lunch and Learn" and after-kiddush study sessions and other classes. Current learning opportunities include a Talmud study group on Friday mornings. Rabbi Evette participates actively in our Religious School and works with both students and families, mentoring them through the b'nai mitzvah process and toward meaningful post-b'nai mitzvah engagement with Jewish life. Rabbi Evette infuses all of our learning opportunities with Reconstructionist values and a love and joy for Jewish learning.
Rabbi Evette is passionate about Israel and urges congregants to visit and stay engaged. She encourages open dialogue about Israel and the Israeli-Palestinian conflict. The rabbi is also passionate about social justice and tikkun olam – and challenges congregants to be an ongoing part of the repair of our world through personal involvement and public advocacy.
Rabbi is delighted to meet with Havurot and members at their homes for creative Jewish programming and discussions. She can also meet with individuals for pastoral needs, just coffee or a walk. You can email Rabbi Evette directly at rabbi@bnaihavurah.org or call 303-388-4441 ext. 13.
Rabbi Evette's partner Shari Abramowitz is an accomplished cook who has written a cookbook and has her own catering business, "A Kitchen Maven". Rebbetzin Shari and Rabbi Evette love living in Colorado, and take rescue dogs Rascal and Ziva with them as they explore our state's beautiful mountains and prairies.
Thu, August 13 2020
23 Av 5780
Shabbat in Your Hood
Coming (via Zoom) to a Hood Near You!
Friday, August 28, 6:00 pm

CLICK HERE to register and
view a short video from our
July 24th Shabbat in Your Hood
It's Easy as Pie to Log into your Account
Need to create a login for your account? Forgot your password or need to reset it? Access your account, pay your membership, use our online directory by clicking here!
Recognitions and Milestones
We thank all of our donors for their generosity. Making a gift of any size to B'nai Havurah is a meaningful way to recognize a yahrzeit, birthday, anniversary, B'nai Mitzvah, and more!
Stay tuned for listings of our
2020 Donors!
.
What's Nu
at B'nai Havurah
Enter your email address above if you would like to receive our weekly e-newsletter, "What's Nu" and news of upcoming events and services.
Sponsor an Oneg Shabbat at B'nai Havurah!
Consider Sponsoring an Oneg Shabbat to Mark a Special Occasion

If you would like to sponsor a kiddush in memory of a loved one or to celebrate a joyous occasion such as an anniversary or birthday please contact the office at 303-388-4441. We accommodate all budgets and are most grateful for your support.
B'nai Library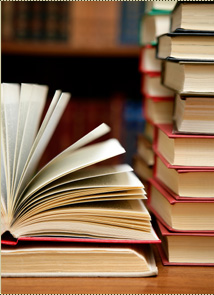 Please visit the Bnai Havurah Library on-line!
The library is open whenever B'nai Havurah is open. We have an excellent collection of books and videos - available for check out! More information.
Thu, August 13 2020 23 Av 5780