Mitzvah Opportunities
Please call the office at 303-388-4441 if you or a loved one needs accommodations to participate in any of our committees or outreach programs.
Mitzvah Opportunities
Through the inspired work of the Tikkun Olam Committee and individual commitment by B'nai Havurah members, we support a community-wide focus on Tikkun Olam (repairing the world through social action). In addtion to our major projects, such as Place Bridge Academy and the Habitat for Humanity Interfaith Alliance, we participated in a number of addtional projects (funded in many instances by the Tikkun Olam half-shedel funds) including: Victim Offender Reconciliation Program; Global Denbeal Relief; Colorado Ovarian Cancer Alliance;and Women4Women, Knitting for Peace.
Place Bridge Academy
B'nai Havurah provides on-going support to Place Bridge Academy, a four-year-old Denver Public Schools magnet school for refugee and immigrant children, and to adult refugees and immigrants served through goodwill from Place Bridge Academy.
Members of B'nai Havurah contribute to the annual fall school supply and shoe drive, assist as teachers' aides in classrooms, teach English as Second Language(ESL) to adults, teach knitting to students as part of the after school program, provide job coaching and computer support , knit hats and scarves for winter, and more.
If you are interested in becoming involved or have any questions about this program, please contact the office.
Interfaith Hospitality Network
The Interfaith Hospitality Network's mission is to enable interfaith and community response to families who become homeless by providing shelter, meals, comprehensive assistance and encouragement toward self-reliance in an atmosphere of warmth and hospitality.
Several times a year, BH volunteers prepare and serve dinner or Saturday morning Breakfast at Calvary Baptist Church. They help to set up the facility; arrange special activities for three to five guest families - up to one host/family for each guest family; stay overnight with the guests (one male and one female); supervise child-friendly activities one evening; or clean up and transport beds and luggage on Sunday morning.
The Harry and Jeanette Weinberg Food Pantry
Location and Hours: The Harry and Jeanette Weinberg Food Pantry, a division of JFS, is located in the Joyce and Kal Zeff Building, 3201 S. Tamarac Dr. From I-25, take the Hampden Ave. exit and go east on Hampden to Tamarac Dr. Turn left (north)on Tamarac Dr. We are located in Tamarac Square, in the building north of Benahana restaurant. The Food Pantry is open on Wednesdays and Fridays from 10:00 am to 1:00 pm. or by special appointment. ph: (303) 597.5000 | fax: (303) 597.7700 email: awood@jewishfamilyservice.org or shines@jewishfamilyservice.org
Harry and Jeanette Weinberg Food Pantry (link)
NOW COLLECTING KOSHER AND NON-KOSHER ITEMS FOR PASSOVER
Consider making a monetary donation to Synagogue Council Passover Project at Shoshana Prezant Kregarman, 754 S. Oneida Way, Denver CO 80224
Colorado Interfaith Power and Light
Colorado Interfaith Power and Light (ColPL) educates congregations of any religion to become better stewards of the environment (Genesis 2). Hazon and Denver's Ekar Farm are helping ColPL introduce "Cool Congregations for Household" (CCH) - a program to develop more sustainable lifestyles in home settings - to area synogogues. ColPL invites attendee from diverse congregations, both Jewish and Christian, to participate.
Other Mitzvah Opportunities
Thu, August 13 2020
23 Av 5780
Shabbat in Your Hood
Coming (via Zoom) to a Hood Near You!
Friday, August 28, 6:00 pm

CLICK HERE to register and
view a short video from our
July 24th Shabbat in Your Hood
It's Easy as Pie to Log into your Account
Need to create a login for your account? Forgot your password or need to reset it? Access your account, pay your membership, use our online directory by clicking here!
Recognitions and Milestones
We thank all of our donors for their generosity. Making a gift of any size to B'nai Havurah is a meaningful way to recognize a yahrzeit, birthday, anniversary, B'nai Mitzvah, and more!
Stay tuned for listings of our
2020 Donors!
.
What's Nu
at B'nai Havurah
Enter your email address above if you would like to receive our weekly e-newsletter, "What's Nu" and news of upcoming events and services.
Sponsor an Oneg Shabbat at B'nai Havurah!
Consider Sponsoring an Oneg Shabbat to Mark a Special Occasion

If you would like to sponsor a kiddush in memory of a loved one or to celebrate a joyous occasion such as an anniversary or birthday please contact the office at 303-388-4441. We accommodate all budgets and are most grateful for your support.
B'nai Library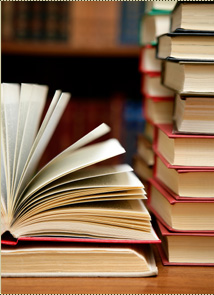 Please visit the Bnai Havurah Library on-line!
The library is open whenever B'nai Havurah is open. We have an excellent collection of books and videos - available for check out! More information.
Thu, August 13 2020 23 Av 5780