Mission, Vision, and History
Mission Statement
B'nai Havurah is an inclusive, participatory Jewish Reconstructionist community (Kehillah) that is passionately committed to experiencing Judaism by infusing tradition with renewed meaning in a contemporary American context. We do this through study (Torah), worship and joyous practice (Avodah), social justice (Tikkun Olam), acts of kindness (Gemilut Hasidim), and connection with the Jewish People (Am Yisrael).
Adopted by Federation Council April 25, 2000
Vision/Values Statement
B'nai Havurah, a dynamic, participatory, Havurah-based Reconstructionist community, will provide a responsive and fulfilling pathway for living a meaningful, involved Jewish life.
We provide multiple gateways to this Jewish life, including learning, prayer, tikkun olam (social justice), celebration, and the arts. There will be both community-wide programs and havurah-centered activities.
Our members develop their own Jewish practice in the context of our community, the Reconstructionist movement, and the continuing evolution of Judaism.
We encourage life-long learning and provide an exciting and meaningful educational experience for all ages.
We provide a complete and engaging Jewish education to our children so that they may grow up having been exposed to the full richness of their Jewish religion and culture.
We support diversity as we welcome and respect Jews of all backgrounds and abilities, as well as the non-Jewish partners of our members.
We help our members to connect with the greater Denver Jewish community, the Reconstructionist movement, Israel and the Jewish people.
We encourage all members to participate in tzedakah (good deeds) and volunteer projects.
Our leadership comes from our members and our rabbi, supported by professional staff and sufficient resources.
Our building is a welcoming gathering place for our community as well as a resource center for our havurot and for members of all ages.
Our History
B'nai Havurah had its beginnings as a fellowship/study group (havurah) started in 1961 because of an appearance by Rabbi Ira Eisenstein - a key figure in the Reconstructionist movement - at the B'nai Brith Summer Institute.

Within two years, this small group grew to between 12 and 15 couples and in 1963 we officially affiliated as a Havurah with the Reconstructionist movement. In 1964, the Havurah was offered an opportunity to bring Mordechai Kaplan to Denver. Kaplan, the originator of Reconstructionist thought, was on his way to California and would stop in Denver if the Havurah could make the appropriate arrangements for him to make a public presentation.

By 1969, the group had grown to four havurot, and members began a school for their children. The community continued to grow, and in 1983 the first rabbi was hired. We continue to grow and have enjoyed rabbinic leadership for over 25 years. The current building at 6445 East Ohio Avenue was purchased in 1995, and now houses a large sanctuary/meeting room, classrooms, library, multi-purpose room, and office space. Members continue to form havurot, participate in our school, create and lead diverse services and produce innovative programs.
Thu, October 22 2020
4 Cheshvan 5781
It's Easy as Pie to Log into your Account
Need to create a login for your account? Forgot your password or need to reset it? Access your account, pay your membership, use our online directory by clicking here!
Recognitions and Milestones
We thank all of our donors for their generosity. Making a gift of any size to B'nai Havurah is a meaningful way to recognize a yahrzeit, birthday, anniversary, B'nai Mitzvah, and more!
Stay tuned for listings of our
2020 Donors!
.
What's Nu
at B'nai Havurah
Enter your email address above if you would like to receive our weekly e-newsletter, "What's Nu" and news of upcoming events and services.
Sponsor an Oneg Shabbat at B'nai Havurah!
Consider Sponsoring an Oneg Shabbat to Mark a Special Occasion

If you would like to sponsor a kiddush in memory of a loved one or to celebrate a joyous occasion such as an anniversary or birthday please contact the office at 303-388-4441. We accommodate all budgets and are most grateful for your support.
B'nai Library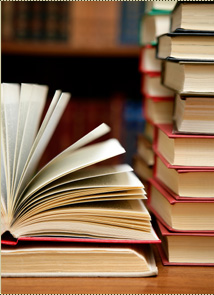 Please visit the Bnai Havurah Library on-line!
The library is open whenever B'nai Havurah is open. We have an excellent collection of books and videos - available for check out! More information.
Thu, October 22 2020 4 Cheshvan 5781